---
Cash Control: Four Steps to End The Cycle of Feast or Famine in Your Business and Create Consistently High Cash Flow
Every Single Month.
Dear Entrepreneur,
It's more taboo than nudity.
And it can be way more liberating, too.
It touches everything you do. In fact, for many people, it is the #1 factor in nearly every decision they make. What you eat for breakfast. Where you live. Who cuts your hair. Where your kids go to college. What you do with your free time. Even the clothes you wear.
Which is why, as women business owners, we gotta go there.

| | | |
| --- | --- | --- |
| | | That's right, gals, it's time to talk money. |
Are you tired of having to drum up "new money" every single month to pay for bills at the last minute (and then decide which bills you can actually pay)?
Are you over not being able to plan a vacation or see family because you just don't know if you'll have enough money to cover the ticket (not to mention the food and the hotel)?
Are you done living month-to-month (while biting your nails and hoping you'll get by) and not being able to save any money?
If you answered, yes, yes and another yes, then please keep reading and know you aren't alone.
Working with Monica changed my life. My new business is just about a year old, and for the first time in YEARS, I am not worried about money. I have systems in place to keep the income flowing, and I know exactly what to do when something doesn't go as planned. Most importantly, I get to do what I truly love: helping people have uncommonly excellent relationships. The Revenue Breakthrough program was truly a revelation. I cannot recommend it highly enough. 

Marcia Baczynski President and Founder AskingForWhatYouWant.com
| | | |
| --- | --- | --- |
| | | It's the complaint I hear most often, "Monica, I just can't seem to figure out how to create a consistent income in my business. One month I'm flying high, signing new clients, and loving life. And the next month I'm wondering how I'm going to get by. Oh, and then I'm totally screwed if my car breaks down or something happens in the house." |
I get it. When I started my first company, I absolutely lived this way. I was actually known as the "money hustler" among my friends because I got so creative about coming up with money when cash flow was low, so I could pay my expensive New York rent.
I did everything from rent out my apartment and sell things on the internet, to participate in focus groups and pet sit (do I have stories about that one!).
It wasn't long before I got burned out and began to lose my passion.
In 2009, I went back to the drawing board. I put together everything I knew about business using my MBA (from the Kellogg School of Management), my corporate background (as a marketing manager at L'Oreal Paris) and my experience as an entrepreneur. Then I read everything I could possibly get my hands on to learn more about money.
I decided then and there that I was never going to be a "martyr" for my business again. I was going to have it all, a successful and thriving business and the money to live well and be AHEAD of my expenses each month.
Within 18 months, I paid off $25,000 in debt and put $12,000 into savings. I crossed the six-figure mark that year and I was able to put money into my savings account each month. Today, I'm on track to cross $350,000 in 2011 and I still dutifully put money into my personal savings account as well as back into my business every single month.
There's so much more to being a business owner than just bringing in money.

You also have to know how to ask for more money, save money, make strategic money decisions and plan for consistent cash flow.

At the end of the day, you just can't make the money, you have to also learn how to manage it.
I've been working with Monica for less than 2 months and the results that we've achieved in that time has been nothing short of AMAZING!  I was able to quickly focus and launched a program www.FierceFabulousFree.com that helped me generate my first $50,000 month ever!  I am so excited and so grateful and can't wait to see what the next year will bring.  Monica has been an incredible, supportive Business Coach. I feel so blessed to have her in my corner!

Nisha Moodley
http://www.nishaniwellness.com/
Are you ready to:
Ask for money without your voice trembling (or apologizing!)?
Raise your prices—no matter the economy?
Make wise money decisions with total confidence?
Get out of debt, pay off your bills & massively grow your savings?
Keep more of every single dollar you make?
Live an incredibly rich life where you choose how to live and what you'd like to do (without money deciding for you)?
For those of you nodding or jumping up and down in agreement:
Welcome to my 5-Week Program:
Cash Control: Four Steps to End The Cycle of
Feast or Famine in Your Business and
Create Consistently High Cash Flow Every Single Month.
Monica, I'm ready to make the investment now, just take me to registration.
I took the same system that I teach my platinum clients who are creating major breakthroughs in their revenues to the tune of six and multiple six-figures and I turned it into a 5-week program that is accessible to everyone.
Because here at Revenue Breakthrough, the more happy, successful, friendly, rich and inspiring women business owners, the better!
I joined Monica's Revenue Breakthrough when I was: 1) unemployed 2) had just moved to a new city where I knew no one and 3) didn't have a business–or a clue of how to even begin to set one up. Monica taught me what I needed to know to set up my business, package my services, woo and take care of clients, raise my prices. I just signed $12,307 in business in March. This would have taken me years to do on my own, but thankfully, I had enough sense to ask for help on something I didn't know how to do. Hallelujah!

Stephanie Saline
Stella Orange, Wordsmith
www.stellaorange.com
Here's Just a Sampling of What I will Cover in DETAIL during this Exclusive Program . . .
Class #1. April 30 - How to Become a Money Magnet – Cleaning Up Your Money House so that You Can Successfully Invite and Keep all the Money You Desire.
Result: You'll Learn How To Save More, Be Confident in Raising Your Prices and Let Go Of Old Money Beliefs That Are Holding You Back.
| | |
| --- | --- |
| | How to quickly eliminate any fears and emotional blocks around raising your prices (ladies, this is a simple mindset shift that will give you permission to confidently ask for more and receive it) |
| | How assess your money personality to determine how to make smart money decisions and keep more of the money you make. |
| | You'll build a new relationship with money. I've had clients double their revenues just from doing this exercise alone. |
| | The secret to discovering what is really holding you back from asking and receiving more money (this is the key that can unlock unlimited potential and a goldmine of opportunities for you in your business) |
---
Class #2. May 7 - The RB Consistent Cash Flow System: The Amazing Strategy that Keeps The Dollars Flowing In.
Result: You'll Know Exactly What to Do Each Week, Month and Year to Keep Your Business Humming with New Clients and New Dollars.
| | |
| --- | --- |
| | How to eliminate five hours of work every week and still make more money... a handy formula to get you focused on what needs to get done and what you can delegate to someone else. |
| | How to use systemize your marketing so that it can be put it on automatic. No more worrying, fretting or confusion. |
| | The top five ways to get new clients and how to easily work them into your business so that you constantly have fresh leads. |
| | An easy way to avoid overwhelm, fear and confusion so you can stop procrastinating and start earning. |
| | The super fast way to measure and track your marketing efforts so you know exactly where to focus your energy. |
---
Class #3. May 14 - Irresistible Offers: Creating Offers that Your Clients Just Can't Help But Say Yes To, Over and Over Again.
Result: You'll know exactly how to package, promote and price amazing offers that your clients will love.
| | |
| --- | --- |
| | The secret to pricing amazing offers and packages. |
| | Exactly when and how to raise your prices and an exact script to alert your clients of an increase in price. |
| | How to plan your programs when you start your business and the exact sequence of when to offer group programs, VIP Days and other offerings. |
| | A clear model for how many offerings to have in your business and a script for talking about what your features and benefits of your programs. |
---
#4. May 21 - The Swiss Cheese Model: How to Light Your Sales on Fire without Selling Your Soul
Result: You'll finally lose your fear around the sales conversation and you'll know how to handle every objection with ease.
| | |
| --- | --- |
| | A done for you script that will show you what to say when they say, "But I just can't afford you." |
| | The secret to understanding how to give value during your sales sessions without giving away the whole enchilada. |
| | How to let go of your fear around receiving money in an instant. |
| | The easiest way to track and follow up with your sales conversations (you are going to love how easy this is) |
---
Class #5. May 28 - Open Q&A Class
Result: Get all of your questions and have total clarity about your next steps.
| | |
| --- | --- |
| | Submit your questions via e-mail or live on the Class and Monica will give you customized, detailed answers. |
| | Know exactly what to do next, without confusion. |
| | Questions will be accepted live and over e-mail. |
Plus these additional bonuses . . .
Bonus 1:
Complete MP3 Recordings and Transcripts of the Cash Control Program.
Class recordings and transcripts will conveniently be posted on a secure web page so you can download to your favorite listening device.
Bonus 2:
Downloadable Forms and Checklists

A Dynamic RB Cash Control Plan Worksheet
Revenue Tracking Templates
Goal Tracking Templates
The "Money Type" Analysis
Marketing Outlines and Templates
The "Swiss Cheese Model" Script for Sales
Handy List of the 5 Best Ways to Get Clients
And so much more
My Personal Guarantee!
I want you to be MORE than satisfied with the information delivered in the Cash Control Program. I'm giving you 30 days to test-drive the program. If for some reason this course doesn't meet your expectations, we'll send you questions to prove that you've been listening to the calls. Assuming you answer the questions, just ask me for a refund up to 30 days from the date of your purchase. You have my word on it!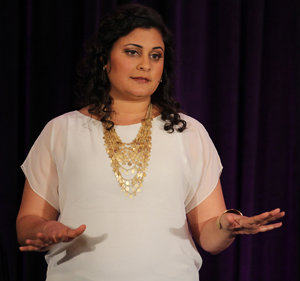 When I enroll in this special Cash Control course, I will receive:
MP3 audios and transcripts of all 5 Classes, each about 60-minutes long, taught personally by Monica
PDF course checklists and tip lists – download these prior to listening to each of the 4 content Classes so you can follow along.
I understand that Cash Control comes with Monica's risk-free guarantee...thank you for that reassurance!
Here's your Risk Free Investment:
So Which Risk-Free Investment Option Do You Prefer? Class starts on April 30th. Click One Option Now
Option One (best deal):
Pay in Full at just $495
Option Two:
Pay 3 installments of $197 (30 days apart)


With much appreciation,
Monica
The platinum intensive day really helped me to become laser focused on what I need to do to achieve my goals.  Monica has been a fantastic guide. I am on target to make US$200,000 this year.  I've become more organized.  I've increased my team.  Monica provides great information and ideas, which I follow to the tee.  To be more successful, I must follow success.  Monica has created a plan for me to get to that success!

Kyira A. Harris
Keys to Abundant Life, Inc. www.keystoabundantlife.com
Once I had made the commitment to work with Monica, things just started to fall into place. It sounds silly, but I had been unable for all those months to figure out how my Crystal work and my Akashic work fit together! All I knew was that that's what I was good at and where my passions lay. Monica *did* know, and it took her all of 15 seconds to lay it out. I literally gasped when she outlined how to put them together into a signature program, which wrote itself in one sitting. Then, the very first time I practiced pitching my new program, the person I was talking to wanted it--at the VIP level, no less! It took me about a week to truly believe it and send her an invoice, but that client alone nearly paid for my entire Revenue Breakthrough program [$3,400!]. Now I have more VIP-level clients, and a honed skills-set to attract as many as I want.

Elizabeth Locey-Hampe, Ph.D Akashic Records Consultant, Crystal Healer, and Kick-Ass Spiritual Coach www.indigolotuslight.com
The program has been a big boost for me personally and professionally.  The encouragement and support is invaluable.  The concrete information I've learned about marketing, networking, strategic planning and so much more has made a huge difference in my confidence, my productivity and my financial picture.  I enjoy the connection with the group on our Classes and especially find the connection with my buddy to be thoroughly effective and uplifting for checking in about my specific goals and accomplishments.

Becca Pronchick, CPCC
Mindset Mastery Coach
www.beccapronchick.com
©2013 Monica Shah and RevenueBreakthrough.com™, All rights reserved.