Monica Shah's
MORE MONEY TOUR
A 1-Day Money, Marketing & Sales Intensive for the wicked-smart entrepreneur who's looking for the 'HOW' behind earning more and working less.
February 27 NEW YORK CITY | March 5 ATLANTA | March 12 FORT LAUDERDALE
The 4 Essential Money + Marketing Strategies
to Bust Through 6-Figures & Beyond
(without going broke or crazy in the process)
Business skills aren't intuitive.
If you've never taken the time to learn the basics, chances are, you're putting your energy in the WRONG places.
There's a plethora of business information out there.
One minute, you see a Facebook ad saying you need to sell ebooks on Amazon…
Next thing, a newsletter insists YouTube videos are the secret to raving fans…
Oh, but wait. Aren't podcasts the big thing now…?
And what about online group programs? So-and-So says she made $40K in a single month by selling a group program…
If you've been in business for a few years, your inbox is probably stuffed with a gajillion offers for the next magic bullet.
(And if you're just getting started in the entrepreneur game, heads up – you'll soon be swimming in free reports, video trainings, & program offers that promise you 6 figures overnight.)
But here's the deal…
Those magic bullets?
They might be exciting. And they might be the cool new thing.
But they're not going to put cash in your pocket anytime soon.
If you're here, on this page, I'm willing to bet you're ready to skip the inflated promises… and start making real money.
You're tired of wading through all the hyped up business advice out there, only to realize that it gives you everything… except the HOW TO.
Because you need this business to work YESTERDAY.
You've got bills + responsibilities – and you don't have another bank account, a sugar daddy, or a stash of cash in your panty drawer.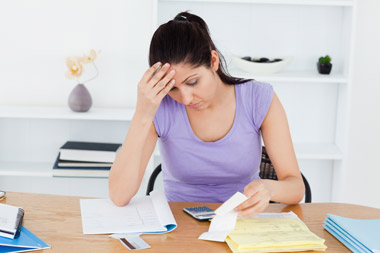 You're ready to do whatever it takes to create a business that…
covers your expenses... and then some.
(Now that the bills are taken care of, how about creating a huge savings account? And being able to cover your family vacation… in a nice hotel?)
puts you in front of hundreds of people & helps change lives all over the world.
(Maybe even your own tv show or a bestseller – sounds delightful, right?)
gives you the freedom to travel the way you've always wanted.
(Wouldn't it be nice to take spend two weeks doing yoga in Thailand… or just eating)?
Guess what?
The business you want… The money you want… The LIFE you want…
It's TOTALLY DO-ABLE
It's just about learning business skills.
It's not rocket science. You don't need to have some kind of special mojo. Or be pretty (but you can be). Or even be an extrovert.
You just need to learn the skills.
And to be totally honest – you need to learn these skills with me for 3 reasons…
Because I want a real relationship with you.
And the best way to do that is by giving you tools & proven strategies that you can use immediately. (Read: Not a "sales fest")
Because I'm a results junkie.
My pleasure comes from seeing people who come to my events WIN in their businesses. (Read: I don't waste your time.)
Because I know what I'm doing (and I have the results to prove it).
Between my background at L'Oreal Paris, my MBA, and 10 years of teaching people how to build businesses, I've figured out how to simplify the myriad business strategies out there & teach you tools that work. (Read: I don't teach "fluff".)
Sound good?
Join me at this special 1-day live event…
Monica Shah's
MORE MONEY TOUR
A 1-Day Money, Marketing & Sales Intensive for the wicked-smart entrepreneur who's looking for the 'HOW' behind earning more and working less.
February 27 NEW YORK CITY | March 5 ATLANTA | March 12 FORT LAUDERDALE
When I first started, I put all my energy in the wrong places.


And it was painful.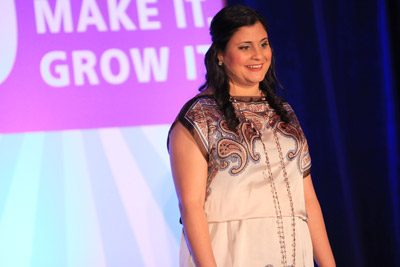 During my first year of business, I invested in program after program that didn't tell me what I needed to know.
And I managed to rack up $25,000 in debt.
(That's not a typo.)
I had to rent out my New York apartment just to have enough money to pay my bills each month. I basically ran my business from my friends' couches.
And the crazy part?
I had an MBA from Kellogg School of Management. I had corporate experience at L'Oreal Paris. And I grew up in an entrepreneurial household.
I thought this build-your-own-business thing would be a snap.
But it took me about a year to figure out I couldn't just run around, trying every random idea & strategy I saw other marketers doing.
The key was this…
There are essential money + marketing skills and strategies that you must have in place if you want a 6-figure business.
Once I learned those skills & strategies (and started implementing them), I got 22 clients, 2 group programs, $12,000 in savings, and $0 in debt – all within 12 months.
Every year since then, I've doubled my revenue.
Today, I'm a 7-figure business owner, and I coach other women in building businesses that change their lives, their families' lives, and their clients' lives.
(Many of my clients have doubled and tripled their revenue within 1 year of working with me.)
Now I'd like to share with YOU some of the key strategies I teach all of my clients…
What are the 4 Essential Money + Marketing Strategies you'll learn at the More Money Tour?
Get Profitable. Get Clear. Get Clients. Get Partnership.
Essential Strategy #1: Get Profitable
You aren't paying attention to your numbers. You're running your business by the "hope and pray" method. But you're getting a little tired of not knowing what is next for you.
Here's what I hear all the time…
I'm not charging enough, but I'm afraid to raise my prices.
I can't find clients that will pay my higher rates.
I have trouble asking for money.
I don't even know how much money I made last month – I just know it's not enough.
Sound familiar? All of this is being caused by a core belief around money. We'll clear that belief together at the intensive. And when you do…
Then we'll show you how to:
Ask for money with certainty and ease
Look at the numbers in your business without anxiety
Raise your prices with confidence and get yesses
Because you can't grow a business if you're holding onto old money beliefs that aren't working for you.
Essential Strategy #2: Get Clear
Deep down you still get uncomfortable when someone asks you, "what do you do?" You just wish you could be more confident & certain about what you offer & how you talk about it. And you wish you knew what makes you different – what really makes you stand out.
Then it's time to learn how to get clear on who you work with, what you offer, how much you charge and how you talk about it. You will get clear on…
Who you work with – that sweet spot of people you love to work with AND who will actually pay you.
What you offer – I'll show you how to choose WHAT to offer & what to include in it.
How much you charge – so you can pick a price point that both feels good to you AND doesn't scare away your ideal clients.
How to talk about what you do – you'll get my fill-in-the-blank script for elevator pitches + you'll know the #1 most important thing to focus on when describing your offerings.
Believe it or not – this is easier than you think – once you understand the why behind it all – making decisions about your market and your pitch are a snap. At the More Money Tour, you'll learn the keys to get clear – without second-guessing yourself.
Because once you're clear, it's easier to find, sign & keep great clients who don't question your prices.
Essential Strategy #3: Get Clients
Every month is a toss-up – sometimes there's clients and sometimes there isn't. You're a little tired of living in feast or famine.
You can have the best intentions in the world, but if you don't learn how to take consistent action, your business will always struggle to take off.
We'll show you…
WHICH actions you should be taking consistently (Hint: the most important ones are called Revenue Generating Activities).
which actions you can take OFF your To Do List for now (or permanently).
how to put a plan in place for HOW you'll do those consistent actions.
how to map out your week so that you have time for you + still make great money.
This is where you step into being the CEO of your own business.
You'll come away from your day with me knowing how to track your revenue, prioritize your marketing activities, set goals in your business, and know if you're on track to meeting those goals.
Because a 6-figure business doesn't happen when you're making it up as you go.
Essential Strategy #4: Get Partnership
You're trying to do this business thing alone. You don't have the right team and you don't have enough referral partners. You work way too hard and the results really aren't that great.
As business owners, it's so easy to slip into isolation.
Many of us work from home, behind our computers… by ourselves.
Our friends & family have "normal jobs" (and no interest in being an entrepreneur).
We don't have anyone to talk to who understands the unique challenges we face.
That's why it's so important to build your own community.
At the Tour, you'll learn how to find accountability and joint venture partners. You'll also discover the 4 key areas every entrepreneur needs support – and how to fill in the gaps that are probably keeping you tired + overworked.
Plus, you'll CONNECT with other business owners & walk out of the room with at least 5 new people to meaningfully connect with.
Every year, attendees of the More Money Tour come away with a new sense of community. You'll form connections with women who are taking the same steps you are, who have the same dreams, and who want to see you succeed just as much as you do.
Because isolation is the enemy of wealth.
"I increased my income by 460 %!"
Monica's teachings are simple to use, and I love how she also weaves in the mindset piece with affirmations and positive thinking. She has done wonders for my business, my financial confidence, and my income. If you want to be inspired, be supported with brilliance and compassion, AND be pushed to move to the next tier of your potential…Monica Shah is a fantastic choice for the journey!
Bambi Thompson, OTR/L
"I've only been in business 2 months and now have 25 people registered."
I was that person that recreated her website over and over, but since Monica's seminar, I actually call the contacts that I may have been afraid to call because of the fear of rejection. The biggest take away was knowing what to say when asked what I do. I have used it several times since the class and people actually understand what I do. I've only been in business 2 months, and I now have a class scheduled with 25 people registered. Thank you, thank you Monica!!
Kayl Reneé May
Here's why you should grab your ticket today…
The first 25 that register at each tour stop will be invited to an exclusive VIP gathering after the official event ends.
I'll offer laser coaching to each of you and answer every question personally (not to mention yummy treats on us – you can't build a business on an empty stomach!).
We're limited to 60 people for each event – and tickets do sell out.
This invitation has been sent to over 20,000 ambitious business owners. If you want a seat, please grab one quickly. I want you in one of those chairs (and so do your future clients).
Your ticket includes an extra ticket – so you can bring a friend for FREE!
Spots are limited in each city,
so grab your ticket today.
New York City
Feb 27, 2016
10am – 5pm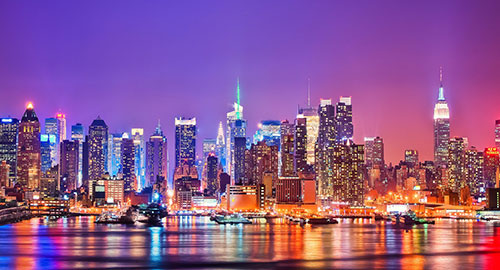 The Lofts at Prince
177 Prince St., 3rd Floor
New York, NY 10012
Just $95
Atlanta
March 5, 2016
10am – 5pm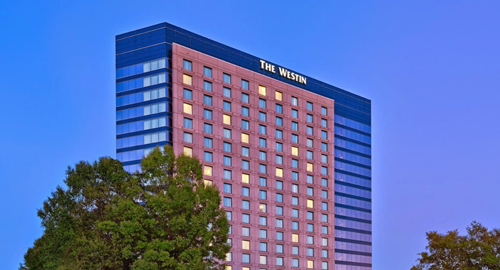 The Westin Atlanta Perimeter North
7 Concourse Pkwy NE
Atlanta, GA 30328
Just $95
Fort Lauderdale
March 12, 2016
10am – 5pm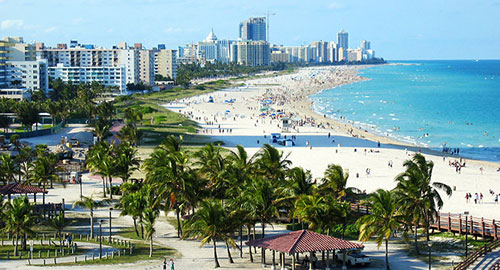 The Westin Fort Lauderdale Beach Resort
321 North Fort Lauderdale Beach Boulevard
Fort Lauderdale, FL 33304
Just $95

Attend the full day and be completely satisfied – or get your money back Take in every moment. Take notes. Network like crazy. At the end of the day, if the More Money Tour was not worth your investment, I will refund your entire investment. So you risk nothing. Not a single penny. (There are no refunds for non-participation.)
You might be wondering why this event is only $95.
The purpose of this 1-day event is to build a relationship with you. The best way to do that is to keep the price point at a place that allows everyone to participate.
My hope is that you'll join the ranks of people who have become raving fans + spread the word about what we do.
Oh, and that you'll use everything you learn to make tons of money. 😉
"I no longer fear the 'money' talk with potential clients…"
I wish I started working with Monica a looong time ago! I've spent thousands of dollars working with other business coaches that were impressed with my list, but nothing really worked. Immediately, Monica knew what I needed for my type of business in order to find my clients. New clients have been willing to pay for my carefully packaged services! I no longer fear the "money talk" with clients and Monica's scripts for how to handle that conversation are so tried and true. Thank you, Monica , for sharing your business acumen with the world!
Kelly Courson
"It was so refreshing…"
The event was eye opening and insightful. I loved the practical take-aways that I am implementing on a weekly basis to track my progress, continue to acquire new clientele, and generate revenue. Starting your own business is extremely daunting. Scheduling your hours, juggling meetings, and over delivering to clients in order to get that referral. It was so refreshing to meet other businesswomen who are in the same boat, have similar goals, and can truly understand what the daily grind is like. Monica was candid and engaging in sharing her personal story and is living proof that all of us can achieve our goals, strike a fine balance in our professional and personal lives, and take our businesses to new heights.
Kanika Chadda-Gupta
WARNING:
If you're
not

into learning strategies that actually work,
don't come.

There are plenty of events that leave you feeling good, but don't challenge you to take real action in your business. This isn't one of them.

This event will NOT include…
boring lectures that put you to sleep
fluffy feel-good theory with no real how-to
See, I have a bit of a reputation to uphold. My events are known for giving you a LOT.
And I've been to too many events myself where I walk out thinking, "Okay, but now what?"
So my main focus each time I host an event is to give you as much material as I can during the time we have together.
You can expect…
in-depth training that challenges you to look at your business (and yourself) on a higher level
live Q&A with Monica – you'll have a number of opportunities to ask me your burning questions & get my brain on your business
in-the-moment exercises where you will make decisions & take action, right there in the room – so you leave feeling like you've already DONE something with what you learned
interaction & engagement with other attendees – one of the best parts of the Tour is that you're able to connect with like-minded women who are ready to kick their own businesses into high gear, right along with you
step-by-step instruction + practical takeaways – you will NOT leave my event without actual tools and strategies you can start using in your business right away
"I learned a simple way to track my income so I could plan for further growth"
I was a six-figure business who was lost when it came to tracking my profits and expenses. Monica is a master at talking about money and takes the mystery out of it. She helped me learn a simple yet effective way to track my income so I could plan for further growth. It is a system I still use today, which is amazing in itself! I also was able to get clear on my money mindset, get rid of where I was getting stuck, so I could more easily convert clients to paying customers.
Laurie Dupar, PMHNP, RN, PCC
"I am working to build my business instead of waiting for clients to find me."
I was relying on word-of-mouth and online marketing to build my business. I was avoiding sales conversations and was shy about introducing myself to potential clients. That was before Monica's magic! I have been to many events and Monica's was exceptional. She is able to connect entrepreneurs' actions to their beliefs about money in a way that propels them to change. At this event, I recognized that my fear around prospecting had to change and that my attitude was holding me back. I made a decision to change. The next weekend, I drove 300 miles to an expo and introduced myself to 200 potential clients. My confidence has increased dramatically and I am working to build my business instead of waiting for clients to find me.
Sue Allen Clayton
I help my clients run businesses that allow them to…
pick their kids up from school every day.
leave relationships that aren't healthy.
help their husbands quit their jobs.
live in both NYC and Los Angeles.
take time off to travel and see the world.
And the best part?
They love every inch of their lives… because they know they can come up with a way to create anything they want (and have the money to pay for it).
But in order to build those kinds of businesses, it takes commitment.
If you're ready to challenge yourself and finally learn the HOW TO side of growing a business, then I'd love for you to join us.
Will I see you there?
With much appreciation,


P.S. Remember, when you're one of the first 25 people to register in each city, you're invited to a special Q&A with wine + appetizers after the event. You'll get to ask me all of your money & business questions, and create a crystal clear cash injection strategy for your business. GET YOUR SEAT NOW!
P.P.S. And don't forget – there's a money-back guarantee. So you really have nothing lose… and everything to gain.