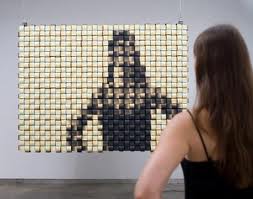 Ok, it's time to get real.  Are you often late on your bills?  Do you find yourself calling your vendors and coaches and asking to move your payments until later?  Are you that person that gets the call, "your credit card has been declined"?
Do you find yourself returning clothes all the time?  Does it take you three trips to the store to look at an outfit before you buy it?  Do you ponder and research your buying decisions for weeks and months and then doubt your decisions afterwards?
Get really honest.  Think about these questions.  They are important.
Now ask yourself.
Do your clients back out of contracts?  Does it take them forever to make a decision to buy your services?  Do their credit cards decline?  Are they always asking for special payment plans?  Are they unwilling to invest at high amounts with you?
Do you see the correlation?
Because how you buy and how you deal with expenses will be mirrored by your clients.  Let's go through some examples.
Example 1:
One of my clients called me in a panic because she had two clients back out of their contracts with her.  I asked her, "How do you make your buying decisions?  Do you pay on time?  Do you often doubt your decisions and back out of your contracts or return what you purchase?"
She got really quiet.  And then she responded.  Yes.
And her clients were simply mirroring her own behavior.
Example 2:
Another client complained that whenever the 15th of the month came along, the day that all of her clients were to be billed – almost 60% of their credit cards didn't go through.
I asked her if she kept up with her own credit card payments.   She said she did.  But then she got quiet.  And she admitted that she had been behind in paying back family loans for six months.
Her clients were vibrating at the same money energy that she was.  They too were having trouble keeping track of their money.  And they needed her to clean up her own pay cycle so that she could lead them to do the same.
Example 3:
I was speaking to a woman who was a perfect fit for one of my programs.  We spoke for almost an hour about her investing a down payment of $800 that was a big stretch for her at the moment.
She kept commenting about how she just couldn't find clients that were willing to pay for her services.    She couldn't understand what she was doing wrong.
We went through the marketing and business principles that she was missing.  And then I told her the hard truth:
"You want your potential clients to take a risk and to invest in your services.  To leave their comfort zones.  But we've been speaking for an hour and you refuse to leave your own comfort zone.  You've never taken a risk on yourself.  You've never invested in your own education.  How can you expect them to do something you aren't willing to do?"
She was quiet on the other line.  And then she made a decision to join the program.  Since then she has doubled her practice.
The truth is that I am often surprised by the buying behavior I see out there among entrepreneurs.   They expect their clients to pay them on time, but they are behind in paying their own vendors and bills.
Some business owners expect their clients to take big risks and make major changes, but they aren't willing to do the same.
Remember that energetically your clients look to you as their leader and they mirror your actions, consciously and sub-consciously.  So it's always good to be pushing through your own blocks and cleaning up your messes in order to attract clients that are willing to do the same.
And the good news is that the faster you shift into responsible buying behavior in your own life, the faster you'll see your clients to the same.  And you may even start to see the quality of your clients start to improve as well.
Don't beat yourself up – the goal is not perfection here.  The goal is just awareness. Once you understand how you are operating, you can start to understand your clients better.
So if you're already cleaned up, on time and responsible when you buy, then chances are that your clients are as well.
And if you've got some work to do in your buying behavior – the upside is that even just taking baby steps forward will encourage your clients to do the same.
Leave me a comment and let me know your thoughts….