An Invitation
to Spread the Word
about Revenue Breakthrough.
Sign up here
to become an Affiliate Partner –
and receive cash 🙂
What is an affiliate program?
Our affiliate program is a way for you to share Revenue Breakthrough products and services with your clients, friends and family and receive a commission for any sales – and it is completely free. With this process, everybody wins. We get to help more people and you get rewarded for spreading the word.
So how does it work?
Once you sign up to become an affiliate, you'll receive a traceable web site URL that you can put on your website or send through your newsletters or e-mails. The best part about this traceable link is that the first time someone purchases a product or service from our website, it can be traced back to you and you will get rewarded. So there is no chance that we'll forget to send you your due thanks.
The system does all the work while you just promote. You will receive an email confirmation every time you make a sale, and you will be paid once a month via Paypal.
How do I track payments and commissions?
Once you sign up, you'll be sent an e-mail with your login details to access the Members Only Affiliate Area. There, you'll be able to track your commissions in real-time and check your complete statistics.
You'll be able to find out:
— How many unique visitors you've received.
— How many direct sales have been made
— Your total earnings, total paid and amount due to you.
— Full order statistics, including date ordered
You'll also be able to download banners and links to put on your website, plus you will be able to ask us for any help and advice regarding this opportunity via the special affiliate email address.
In short, you can rest assured that full and detailed statistics are available whenever you require them. Our ordering system uses the latest in sophisticated Internet technologies. Everything is processed in real-time, and your commissions are added to and totaled automatically.
Are there entry requirements?
No, the only thing you need is a desire to spread the word about Revenue Breakthrough and the will to succeed! We do ask that you do not spam or use any unethical marketing techniques.
Other than that, we are happy to have you on board!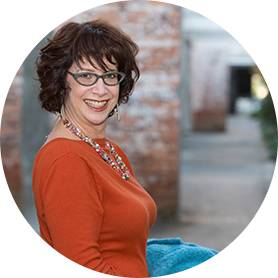 My income doubled – and I lost 21 pounds!
"Before working with Monica, I felt like I had pieces to a really beautiful puzzle, but did not know how to put them together. After "surrendering" to Monica and her teachings, my business came together with much more ease.
So many things in my life shifted, my income doubled from coaching and speaking, my relationship with Matt is super delicious because I'm not stressed about money, and this year I have been able to increase my self-care and lost 21 pounds – life is good!"
—
WENDY WATKINS
Author, Speaker, Joy Strategist, WendyWatkins.com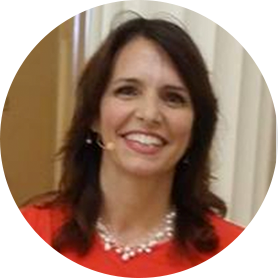 I've reorganized the structure of my business, raised my prices, and have more financial peace.
"Monica taught high quality techniques and gave easy to use, practical tools. It wasn't just lectures. We rolled up our sleeves and dug in. There were people making emotional breakthroughs and having epiphanies all weekend. I started using the things I learned right away. When I calculated my numbers at the end of the year, I found out I worked with fewer clients and made over 20% increase from the year before! I've reorganized the structure of my business, raised my prices, and have more financial peace."
—
URSULA LENTINE
licensed Minister, New Thought Practitioner, Spiritual Advisor and Healer, UrsulaLentine.com