Choking Is Part of It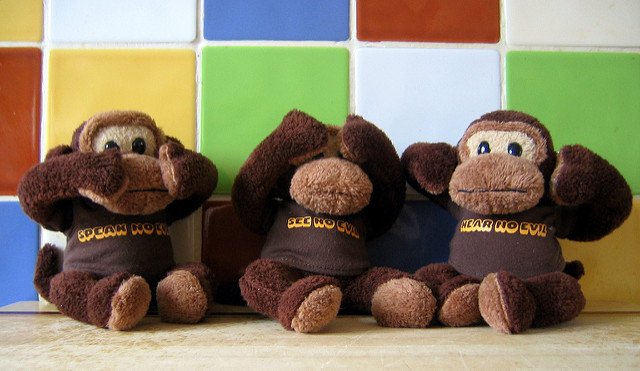 The other day, one of you Beautiful Folk was talking about making a sales call and "choking."
Here's what I want to say about that: Choking is part of it.
Don't forget to remember this — because sales is completely a Numbers Game, you're just moving forward, dispassionately, loving everyone you talk to, but completely unattached to results.
You're unattached because you don't have to be attached. You don't have to worry about choking or saying this wrong thing or that stupid one.
You don't have to worry for a couple of reasons: In the first place, there are going to be a whole lot of potential clients that adore you for choking. Because THEY ARE, love. That's why they need you – they're completely choking on coming up with the solution you bring.
The other reason you don't have to worry is because sales is like any other skill, you start out as a novice, then you become an apprentice, then you become someone else, and after that you become someone further along. You can't get gooder unless you go through the "choke stage."
Nope. Not possible.
So, if you want to close more business, you're gonna have to accept that sometimes what you do will feel messy and a whole lot of it will feel uncomfortable. You're gonna choke, cough, snort, say inappropriate things, forget to ask for the order, apologize for your rates (if you do that, raise them) and on and on and on.
And one day, you'll make that dial, and your prospect will answer, and you will open your mouth to share your beautiful heart and soul with them and you know what will come out? Complete and utter grace. Confidence. Peace.
You will feel at one with them and the rest of the world because you will OWN YOUR SPACE. You will look back on this silly little messy part of the process and you will smile, knowing that you stuck with something hard.
And because you had the courage and the tenacity to do that, your own dream will flower.
Yep, the only way out is THROUGH.
Keep going. And reach out to me if you have questions getting gooder.
Mad respect and love for the journey.
Jen
Jennifer Boykin is a coach at Revenue Breakthrough. You can reach her at jennifer@revenuebreakthrough.com
photo: flickr, Rose Davies