Janet Raftis
From barely getting by to over 6 figures!
The Money Club – Monica, the coaches, the community – gave me a new life. I went from barely getting by each month to an over 6-figure business within a year and half! I feel so much freer and more confident. The stress in my life has almost disappeared!
My son has spending money (he's going on a class trip that I would have struggled to fund last year). And we're planning a trip overseas – and I am not at all concerned about taking time off. I cannot even begin to express my gratitude for how my life is. I had no idea I could thrive in this way and it keeps on getting better and better!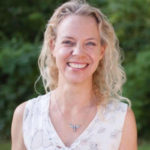 Energy Healer & Intuitive/Spiritual Development Coach | JanetRaftis.com