Jeanie Engelbach
The program is amazing.
I'd been in business full time for over a decade, earning low 6 figures for several years. I didn't know how I was going to increase my revenue beyond that.
Since starting to work with Monica a year ago, I made almost $100K more than the year before. (I am renting a beach house for 3 weeks this upcoming August.) The program is amazing. It gives direct 1-on-1 relationship with Monica, and we're able to curate and nurture my already successful business, plus groom for growth and expansion. Monica's motivation is purely altruistic. She wants my company to scale, and for me to be prepared for these changes.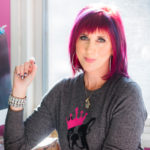 Founder & Lady Boss | apartmentjeanie.com