Jenny Munn
From $4,000 to $10,000 per month!
Money Club brought clarity, a plan of action, and a safe place for me to be inspired, come back to report on results, get re-inspired, and do it all over again. 🙂
My joy, peace of mind, productivity, and profitability has skyrocketed. When I end my day at 2:30pm, or take a week off with my kids for fall break, my team keeps the business going. Not only do I have balance for my family, but I'm consistently making more money. Before Money Club I hovered around $4-6k per month, and now I'm at the higher end of $7-10k per month. I'm also frequently recognized as a leader in my community, thanks to putting myself out there more purposefully. That kind of contribution feels amazing.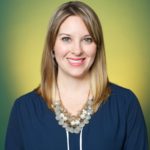 Principal, The Munn Group, SEO & Content Funnels | JennyMunn.com