Liz Lee
A crucial first step.
I was stuck in a cycle of feast or famine for several years. I felt so out of control of my circumstances and experienced a constant sense of overwhelm and futility.
In Cash Flow Mastery, I realized I can take back my destiny with consistent and concrete actions. Understanding my Money Type was a crucial first step, and the segment on creating irresistible offers was one of my favorite parts. I've started to see the variety of ways I can serve my clients beyond just building websites for them.
Now I trust that I can and will reach the next level with my business and generate the consistent cash flow I desire.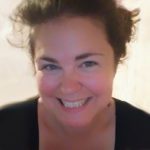 Owner, Liz Lee Media | LizLeeMedia.com