Mark Hollenstein
A killer class!
I've been a professional success coach for the last 17 years with a thriving private practice, but I've attempted to take my business online since 2009 with zero success. (Even after purchasing countless thousands of dollars of programs from some of the top industry leaders.)
I am very excited! I actually have a launch schedule planned for the year! I am three quarters of the way to having my product complete, and I can't put into words how motivating the tech days were to me. Massive gratitude!
I have never been this close to making it happen after seven years of dipping my toe in the water!
I also really enjoyed how both Monica and Linda were so down to earth, approachable and made me believe ordinary people like myself can make extraordinary income online with my expertise. A killer class! I am deeply grateful!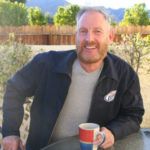 Success Coach & Intuitive Spiritual Guide | MarkHollenstein.com