Padma Maxwell
3 new clients at my new rates!
Within one week of our Intensive Day, I signed on 3 new clients, at my new rates! I have a streamlined business plan and daily action steps that are building my business rapidly.
Seeing Monica's success has inspired me to do the work it takes to build my dream into an empire. Her marketing strategies have allowed me to make more money with less work. I never knew I could get such quick results!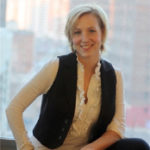 Employee to Entrepreneur Coach | PadmaMaxwell.com