Pam Etzin
I pushed through my fears.
This was amazing for me! With Monica's support at the Intensive, I was able to push through my being scared and stuck (that keeps popping up) and trust myself more and see real opportunity as opposed to objections. Her insight and sense of reading and understanding people is unparalleled.
I loved standing in the hot seat with Monica's crystal clarity and a group of individuals who all wanted to become more successful in their business. I feel so energized with what I need to do!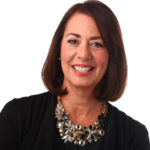 Personal Stylist | EyeForDetailNJ.com