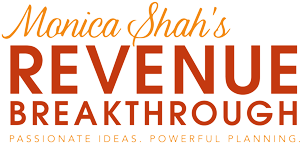 "The Quick Cash Intensive:
How To Create at Least An Extra $3,000 In the Next 60 Days (or Less) – and How to Repeat the Process Over and Over Again"
A Free Business Webinar
Thursday, February 22, 2018

with Monica Shah, MBA,
Money and Marketing Expert
Have you noticed what money means to you? That with it, you can do so much more – change your life, change that of your family, change your community, change the world!
You see, I've now worked with hundreds of women to make their money dreams a reality – and here's what I've learned.
It's Not About The Money. Money Is Simply An Effect.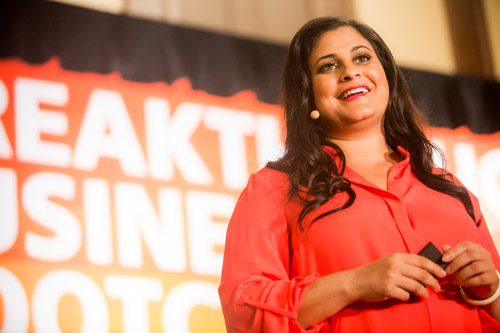 The cause is YOU and the results are created when you can finally stop worrying about having enough. Finally, stop second-guessing if you can actually do this entrepreneur thing. Finally, sleep better at night.
The TRUE Result is ALWAYS Knowing How To Create the Income That You Deserve Repeatedly Whenever You Need It.
Join us to learn exactly that.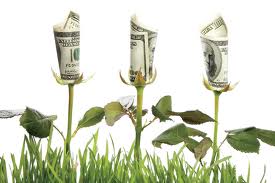 In this content-rich FREE TRAINING webinar you will discover exactly what to do in the next 60 days to generate at least $3000 more in your business and do it consistently over and over again. Yes you can do this without tons of experience, a large list or a fancy website. EVERY woman is capable of generating consistent income simply and on a predictable, ongoing basis…
Sign up below now to gain instant access to the details of this complimentary webinar…
Details will be delivered to the e-mail address you provide above.
We will not sell, rent or share your email address, period.
Join me on this FREE brand-new training webinar
where you'll discover:
The truth behind what it takes to make great money consistently, and how you can apply this method every single month without fail.
A step-by-step approach to ensure that you are always ahead of your money needs.
The secret behind finding a target market that is both lucrative and one that you love serving (your are going to love this quick tip)
The three keys to finding your ideal clients and how to speak to them so that they are excited to PAY for you!
The single most important marketing activity that, when you do it regularly and consistently, will ensure that you have plenty of income every month
How to market and talk about your services so that you can create your own breakthrough THIS YEAR
3 sneaky ways you are currently sabotaging your sales conversations in your business and what you can do today to break free of these habits and convert more clients!
Exciting details about the wildly popular Revenue Breakthrough Program™. I'll share all the details about this program and how to tell if you are ready to step and make a breakthrough in your business. The program is strictly limited to 30 participants and we are already 50% full, so be sure not to miss this call (and I'll be giving special savings to those who are on the call live)!
I'm not holding back on this call. I've had the most amazing year of my business so far – we've already doubled our revenue and our list from last year.
I'm Ready To Show YOU How To Do The Same.
Grab some coffee and have pen and paper ready, because I'll be on fire!
Don't miss out on this exciting FREE business training webinar. Complete the form below to secure your seat. I'm known for giving away lots of content. So be ready to absorb!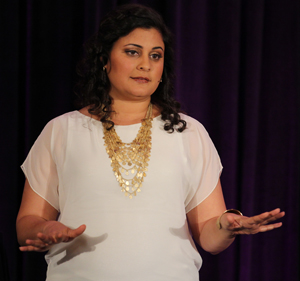 Yes I'd like to attend this complimentary training webinar with Monica Shah on Thursday, February 22nd at 7 PM ET, and learn how I can create an extra $3000 in my business. I'm ready to experience how it feels to know how to make great money repeatedly and consistently. Details will be delivered to my e-mail address below.
Details will be delivered to the e-mail address you provide above.
We will not sell, rent or share your email address, period.
Last month, when I had my first $11k month, something shifted inside me, Monica. For the first time I saw that it was possible for *me.* I knew it was doable. I saw others do it. But I still wasn't sure that I was the kind of person who could generate that result in her life. Last month was the first time it became possible in my mind that *I* could do it. I can't tell you how much this means to me. I'm slightly teary writing it.
Kristen Domingue
Working with Monica changed my life. My new business is just about a year old, and for the first time in YEARS, I am not worried about money. I have systems in place to keep the income flowing, and I know exactly what to do when something doesn't go as planned. My savings account is growing, my debts are being paid off quickly, I can sleep at night and I have time and space to be with the people I love.
Marcia Baczynski
The very first time I practiced pitching my new program, the person I was talking to wanted it-at the VIP level, no less! It took me about a week to truly believe it and send her an invoice, but that client alone nearly paid for my entire Revenue Breakthrough program. Now I have more VIP-level clients, and a honed skills-set to attract as many as I want.
Elizabeth Locey-Hampe, Ph.D
Specifically my income last year averaged about $1500/month and I've more than doubled that this year and am on the way up! I have a new coaching program beginning in February with six people already enrolled. I am in the process of enrolling new private coaching clients, updating my web site, promoting a new wellness coaching group to begin in February, booking speaking engagements and offering consistent consultations to new potential clients.
Becca Pronchick, CPCC
I now have clients, a steady and growing income from my business, and MOMENTUM! She greatly boosted my confidence level, both that I can really help my clients and actually make a living doing it.
Regina Hudson de Corona