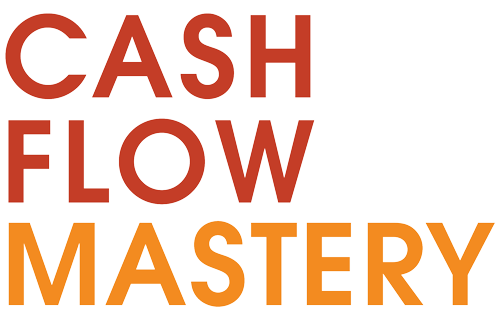 End the Cycle of Feast or Famine in Your Business
& Create Consistently High Income Every Single Month
Is there a secret to creating
consistently high income and business cash flow, month after month?
Well… Yes… But it's not really a secret.
And it's actually simpler than you think.
There's a good chance that, if you're reading this page, you're a small business owner (or you'd like to become one soon).
Perhaps you fall into one of these categories…
You don't have a lot of income yet...
and you're worried you're going to run out.
Or you're on the Income Roller Coaster
(some months are good, some are pretty dismal), and you're not sure how to make the highs more consistent.
Or you've figured out how to generate money
but it's not enough to support yourself – not the way you'd like or are used to.
Maybe your credit cards are filling up – and you're not sure what you're going to do once they're maxed out.
Or maybe you've had a job in the past with consistent income.
You liked being able to pay your bills consistently. Keeping that up in your own business is important to you – but seems so hard.
Perhaps you've even worked with coaches & taken a few programs.
And you've gotten some great mindset support – but it was lacking the clear steps on how to generate MORE money in your business.
And all of this is causing you to worry about
how you're going to pay your bills
(not to mention be able to save any money)
No matter which category you fit into…
No matter how bad the situation might currently be…
I want you to know this…
There is a method
to generating money consistently in your business.
And it has nothing to do with the latest marketing tool or podcasts or Facebook or fancy funnels.
Believe it or not – it doesn't require technical knowledge or in-depth marketing know-how.
There are 4 key skill sets that will help you generate cash and make more money consistently.
And once you discover them – life is a lot easier.
Starting each month, knowing exactly how much money you have coming in.
No more scrambling to pay the bills. (And no more mental exhaustion from worrying about the dangerously low levels in your bank account.)
Planning ahead 3 – 6 months at a time (which means you can actually set aside time for a vacation because you know you'll have the money).
Being able to say "no" to clients who aren't working out for you – because you're not desperate.
Having the financial freedom to step fully into your mission – the thing you know, deep in your soul, you were put here to do.
This is the leaping off point for you.
Once you're able to generate enough consistent money to take care of yourself & your family – that's when you're able to look beyond your immediate, month-to-month needs, and start doing MORE.
Getting the skills to generate that money is where you can leap off to do everything else you want to do in your world.
Ready to get in control of your money?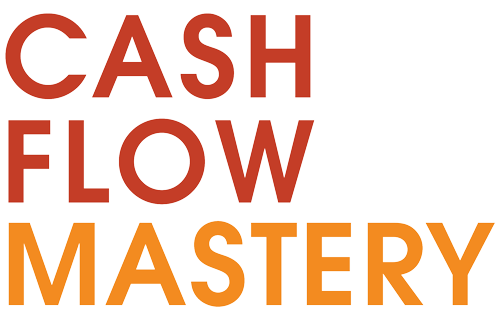 End the Cycle of Feast or Famine in Your Business &
Create Consistently High Income Every Single Month
I took the same system I teach my private clients – who are creating major breakthroughs to the tune of 6 and multiple 6 and 7 figures – and I turned it into an online program that shows you what you need to know.
"I was able to bring in the
same income I had working full-time"
"Before working with Monica, I was basically using trial and error to make my business work. After doing her program I felt clear on each step I needed to market myself and generate income. I've gotten clear on my message, I feel organized, prepared and supported. And I was able to bring in the same income I had working full-time, in my first month of business!"
Paula Orozco
HERE'S HOW IT WORKS…
This 12-week program is taught by me (Monica Shah).
You get…
RECORDINGS OF EVERY CLASS:
Worried you won't be able to make it to every live class? That's okay! You'll get video recording of every class + you can submit your questions for Monica in advance via email.
Classes and handouts are conveniently posted on a secure web page, so you can download them & re-watch as many times as you need to.
(This material is so good, I even have private clients – who've been with me for years – still come back to these classes.)
PRIVATE FACEBOOK COMMUNITY
The communities in the Revenue Breakthrough programs are awesome. I've been in some groups where no one really participates, but the people in my tribe are incredibly active + supportive of each other.
TEMPLATES, TOOLS, HANDOUTS & SCRIPTS
A Dynamic Revenue Breakthrough Business Cash Flow Mastery Plan Worksheet
Revenue Tracking Templates
Goal Tracking Templates
The "Money Type" Analysis
Marketing Outlines and Templates
The "Swiss Cheese Model" Script for Sales
Handy List of the 5 Best Ways to Get Clients
And so much more!
HERE'S WHAT YOU'LL LEARN…
SKILL SET #1: How to Become a Money Magnet and generate more cash
Clean Up Your Money House so You Can Successfully Invite + Keep all the Money You Desire
How to quickly eliminate any fears or emotional blocks around raising your prices (this is a simple mindset shift that will give you permission to confidently ask for more + receive it).
How to assess your money personality to determine how to make smart money decisions and keep more of the money you make.
Build a new relationship with money – because you can't raise prices or ask for money confidently if you have money baggage. (I've had clients double their revenues just from doing this exercise alone.)
The secret to discovering what is really holding you back from asking for & receiving more money (this is the key that can unlock unlimited potential & a goldmine of opportunities for your business).
RESULT:

You'll learn how to save more, be confident in raising your prices and let go of old Money Beliefs that are holding you back.
SKILL SET #2: Irresistible Offers
Creating Offers that Your Clients Just Can't Help but Say Yes to, Over and Over Again
The secret to pricing amazing offers & packages.
Exactly when & how to raise your prices – and an exact script to alert your clients of an increase in price.
How to plan your programs when you start your business + the exact sequence of when to offer group programs, VIP Days and other offerings.
A clear model for how many offerings to have in your business + a script for talking about your programs' features & benefits.
RESULT:

You'll know exactly how to package, promote + price amazing offers that your clients will love.
SKILL SET #3: The Consistent business Cash Flow System
The Amazing Strategy that Keeps the Dollars Flowing In
How to eliminate 5 hours of work every week & still make more money.  A handy formula to get you focused on what needs to get done & what you can delegate to someone else.
How to systemize your marketing so it can be automatic. No more worrying, fretting or confusion.
The top 5 ways to get new clients and how to easily work them into your business so that you constantly have fresh leads.
An easy way to avoid overwhelm, fear and confusion so you can stop procrastinating and start earning.
The super fast way to measure and track your marketing efforts so you know exactly where to focus your energy.
RESULT:

You'll know exactly what to do (each week, month & year) to keep your business humming with new clients + new dollars.
SKILL SET #4: The Swiss Cheese Model
How to Light Your Sales on Fire without Selling Your Soul
A done-for-you script for how to respond when they say, "But I just can't afford you."
The secret to understanding how to give value during your sales sessions (without giving away the whole enchilada).
How to let go of your fear around receiving money – instantly.
The easiest way to track + follow up with your sales conversations (you're seriously going to love how easy this is).
RESULT:

You'll finally lose your fear around the sales conversation, and you'll know how to handle every objection with ease.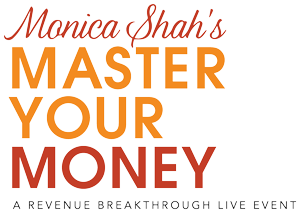 BONUS: A FREE TICKET TO THE MASTER YOUR MONEY EVENT
3 Days. 200 Entrepreneurs. YOU. Building the Business that Pays for a Life You Love. At this event, I put all the money, marketing & sales pieces together, so you finally know what to focus on, when to focus on it, & what to ignore. So you can make money today, tomorrow, and all year long.
Atlanta, Georgia, April 2018
What would it be worth to you to be able to
generate consistent income –
without worrying about it?
When you put all that together, and when you realize that 1 client is, on average, worth $1,000 – $3,000 – then you can see how just getting ONE new client would pay for the price of the program alone…
Here's Your Risk-Free Investment…
Webinar video & audio recordings available for download
Templates, Tools, Handouts & Scripts
Access to the Private Facebook Community
BONUS: A FREE ticket to 
Master Your Money
(and a free ticket for a friend!)
Make your Risk-Free Investment today.


click to choose on next page

MY PERSONAL GUARANTEE:
I want you to be MORE than satisfied with the information delivered in Cash Flow Mastery. I'm giving you 30 days to test-drive the program. If for some reason this course doesn't meet your expectations, we'll send you questions to prove that you've been listening to the classes. Assuming you answer the questions, just ask me for a refund up to 30 days from the date of your purchase. You have my word on it!
"For the first time ever, I knew there was going to be enough."
In the past, there was always a feeling I wasn't going to make the money I needed to cover my bills and support myself, my son, and our pets. And I never knew what was going to happen 3 months down the road.
Using what I learned from Monica, I consistently made between $6,000 and $7,500 each month between July and November. For the first time ever, I knew there was going to be enough. More than enough! I felt like I was flourishing.
My son used to worry about me. But now he trusts my ability to provide for him (and he feels safer, too). His class is going on a week-long field trip that costs $200. A year ago, I wouldn't have been able to send him, and now I can.
When I made $9,000 in December (while taking a full week off), it was a peek into what's possible. So my goal for the next year is to cross 6 figures.
Janet Raftis
"I had my highest month up to that point – over $15,000!"
There are a lot business coaches out there. The difference I see in Monica is that she CARES deeply and consistently, and she gives specific strategies and numbers – and that is CRITICAL.
With Monica's down-in-the-trenches strategy, I started converting so many more conversations to clients. I had my highest month in my business up to that point – over $15,000!
Elizabeth Anderson
I remember quite vividly how painful the struggle was
when I was first starting my business.
10 years ago, I left my high-paying corporate track to start my own business.
I had big dreams. I had an MBA from Kellogg School of Management. I had experience at L'Oreal Paris. And I grew up in an entrepreneurial household.
I thought I was going to rock this entrepreneur thing.
Within 1 year, I racked up $25,000 in debt, investing in trainings & programs, and trying to launch my own products & programs (most of which flopped).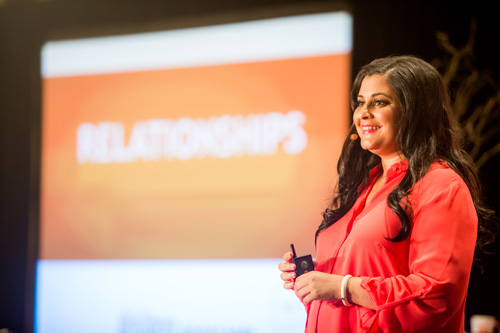 When things got really bad, I rented out my apartment to tourists. I sold stuff online. I participated in focus groups. I even took jobs as a pet sitter (do I have stories about that one!).
I was actually known as the "money hustler" among my friends because I got so creative about coming up with money when cash flow was low, so I could pay my expensive New York rent.
(And there still wasn't enough to cover the credit card bills.)
I finally realized that I had zero method to my madness.
I was just trying one random thing after another – and no one was able to tell me what ORDER to do them in.
So I spent the next year figuring it out…
I paid close attention to my numbers.
I tracked what worked, and what didn't.
I identified which activities would make money the fastest.
I figured out which activities were a waste of time.
And I turned my business (and my life) around.
By the end of that year, I had 22 clients, 2 group programs, $12,000 in savings, and ZERO dollars in debt.
Every year since then, we've increased our revenue, leading to us being a 7-figure coaching company since 2013.
Now, I'm sharing with YOU the same steps I learned + used
in Cash Flow Mastery
"I had a 35% increase in gross sales this year!"
I used to struggle with inconsistent income. Some months were amazing and others not so great – it was like the scariest and least fun roller coaster ride ever!
Monica took the guesswork out of running my company and, this year, I had a 35% increase in gross sales over last year!
Wendy Watkins, PCC
Q. What if money isn't that important to me?
A. I get it. Most of us would gladly be of service and do our work for free, or very little money because we love it so much.
And for some business owners, the subject of money is wrapped up with all sorts of Money Beliefs that tell us we shouldn't want money, or we don't deserve it, or that making it is going to be harder than it's worth.
But the truth is – the money comes in conjunction with you selling more programs. And selling more programs is part of the path to YOU creating a bigger impact.
There's only so much you can do to support other people when you can't even take care of yourself. And that means making enough money to live comfortably & be able to pursue your biggest dreams.
Q. I've done programs before – what makes this different?
A. Great question. A lot of programs focus on how you do a specific marketing strategy… but leave you hanging when it comes to how to generate money from it.
The whole focus of Cash Flow Mastery is – What do you need to do to generate money?
It allows you to save time on doing things that aren't essential to generating money in your business. So in turn you have more time to do things that are more fun for you.
I also use my MBA background to teach you how to look at your numbers, track them, and understand what they're telling you – and I simplify the whole process. Most business coaches out there don't have the skills or tools to be able to teach that.
Q. Can I really learn this in 12 weeks?
A. Yes. You can. People just THINK making consistent money is more complicated than it actually is.
That's because we come into the world of business-building with what we learned in the 9–5 world of day jobs – where if you work long and hard, you might get a promotion and a 10% raise.
We're used to inching forward.
So we think it's the same with business – that it's hard & takes a long time.
Or we jump on every Magic Bullet we see, hoping we can skip all the hard stuff. If only we had the perfect website, or joined the right Facebook group, or had a pretty logo, or wrote our free gift – then more clients would show up.
We think, "I can't get clients yet – my XYZ isn't finished."
Compound that with the fact that we hide our cash flow issues, and you can see why so many small business owners struggle for years… and why so many of them fail.
The good news is – it doesn't have to be so complicated.
Creating consistent cash flow requires
knowing the right steps – and then
doing them (in the right order).
And those steps are way simpler than you think.
Are you ready to step into
control of your money, business, and life?
"I make more money in a single month than I used to in an entire year!"
When I built my new company, I invested in the logo, the website, the program… but I didn't make any money. In fact, I went about $60,000 into debt – and I only made about $10,000 for the whole year.
Monica was THE coach who finally made me focus on the money. No more feast or famine for this lady. I know exactly where the money is coming from and how to get it! In fact, I now make more money in a single month than I used to over an entire year.
Susan Brady
"I know I have my bases covered (and more), months in advance."
Before I met Monica, my income was all over the place. I never knew what to expect from month to month, or where the next client was coming from.
My first year with Monica, I tripled my revenue. And the business just keeps growing. I no longer have that background-level anxiety about how much money is coming in – because I KNOW I have my bases covered (and more), months in advance.
Cheryl Binnie
Here's what I want you to imagine for yourself…
You're able to pay all your bills every month – and still have money left over in savings – so you can start planning for the future instead of just scraping by.
You can step into paying for vacations for your family. Meals for your friends. New outfits for yourself. All without feeling guilty (or having to put it on a credit card you can't pay off).
You eliminate "shiny object syndrome." Instead of trying every strategy you read about in a free article or hear about on a free call, you focus on projects that MAKE YOU MONEY (and you know exactly what they are).
You have a bigger, wider impact. You're serving more clients. You're selling more products. People are starting to rave about you. You start to become a leader in your field.
It's absolutely possible for you.
But only if you know what to do + what order to do it in. That's what this program is about. And I promise you – you won't be disappointed.
If you're willing to do the work, I'm willing to share with you which work will lead to consistently high monthly income.
With much appreciation,