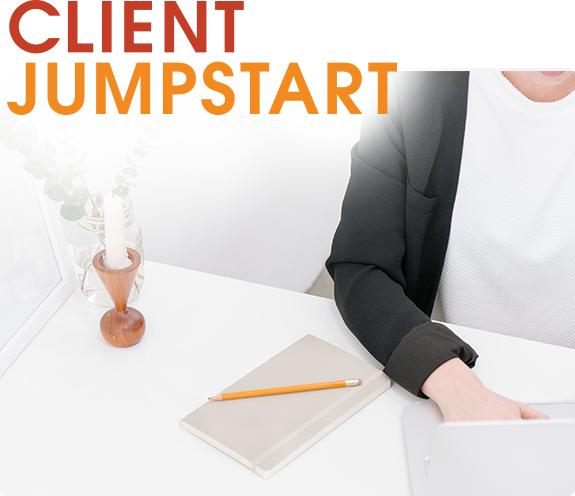 Useful, reusable, excellent content.
Client Jumpstart
How to get 7 clients in the next 60 days
I've taken the top 7 strategies I teach business owners who are serious about getting clients, and bundled them into one powerful 4-part course designed to show you what to do now to get 7 clients in the next 60 days…
Here's a peek at what you'll discover…
Scripts, templates & plug-n-play strategies to generate new leads
The secret to finding the places your ideal clients are
How to create lucrative offerings
Intuitive sales conversations that get the YES
How to create an automatic, systematic cash flow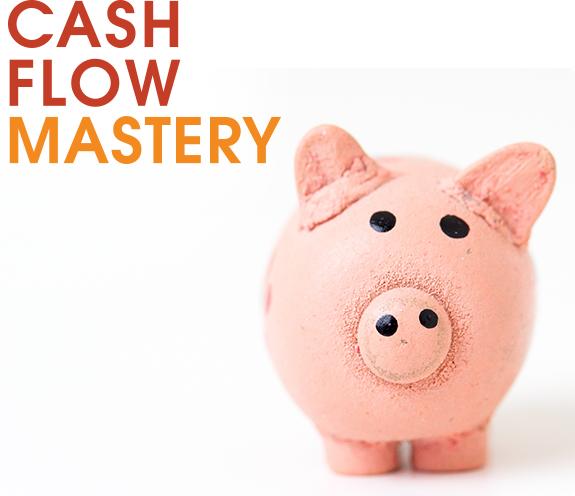 I can generate the consistent cash flow I desire!
Cash Flow Mastery
End the Cycle of Feast or Famine
Ready to create consistently high income, month after month? Discover the 4 clear tips to do it…
Here's a peek at what you'll discover…
How to confidently ask for + receive more money
The secret to creating irresistible offers – and how to price them!
How to systemize your marketing
The top 5 ways to get new clients
How to respond when they say, "I can't afford you"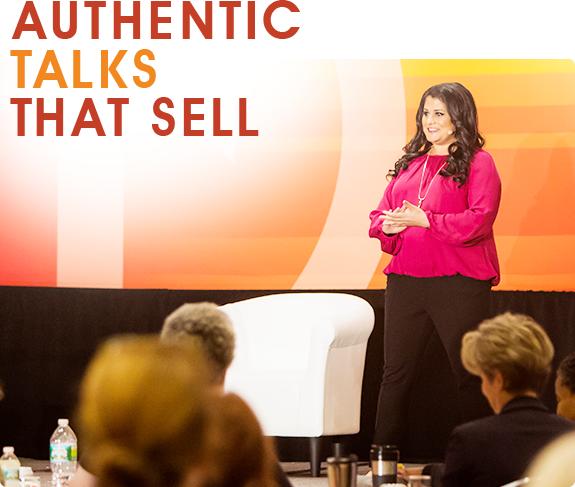 I now feel ready to speak from the stage.
Authentic Talks That Sell
How to book speaking events, connect with the room, and inspire people to buy.
This is Monica's step-by-step system that shows you how to get in front of more people, create an engaging talk, and generate more revenue from your talks – the vey same system Monica has developed over years of doing hundreds of talks + working with hundreds of clients on their own talks
Here's a peek at what you'll discover…
Your Point of View that speaks to your ideal target market
How to develop teaching content that's engaging + inspiring
The structure of a powerful Signature Talk
How to read + connect with an audience
How to craft a pitch that sells (without feeling awkward or pushy)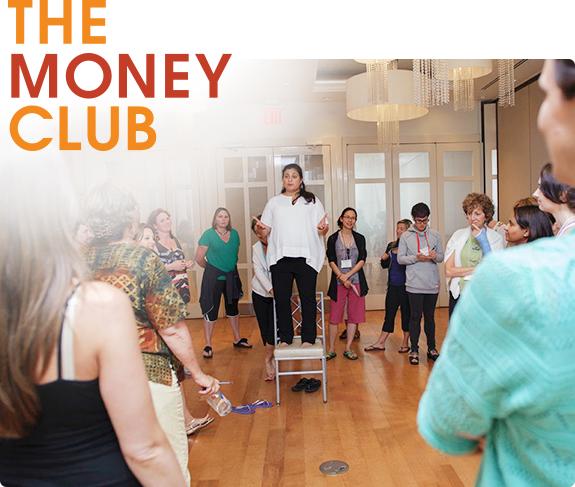 I went from barely getting by each month
to my first $10K month!
The Money Club
A place to learn the skills you need in order to build the income you deserve.
The Money Club gives you the whole plan – step-by-step training on every piece you need in order to build a 6-figure business that pays for an amazing life. Best of all, you don't have to do it alone. This program includes live events and community activities.
Here's a peek at what you'll discover…
Get clear on your top revenue-generating activities
Identify your target market & how to attract them
Develop a Signature Talk that attracts clients
Create a 12-month marketing plan to stay out of feast or famine
Be well on your way to $100K (or more!)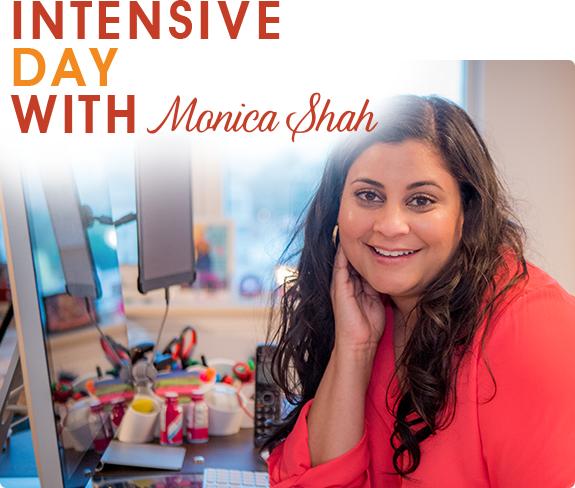 I now have exciting, tangible and very do-able goals!
Intensive Day with Monica
Get Monica's full attention on your business.
During Intensive Days, Monica creates total clarity. No more questions or doubt – just a clear action plan. Monica will customize a clear financial, marketing and sales plan for any type of business, from brand new to seasoned entrepreneur.
Here's a peek at what you'll discover…
A complete 12-24 financial business plan with numbers and dates of all products, launches and events
Mindset blocks & limiting beliefs
Your marketing calendar & launch plan
Your company name, brand, tagline and point of view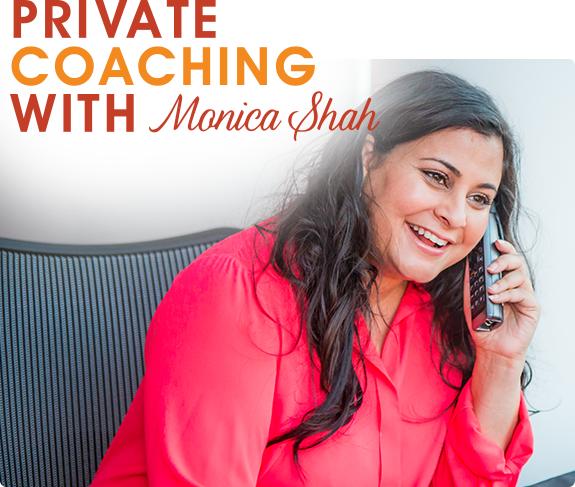 Since joining, I made almost $100K more
than the year before.
Private Coaching with Monica
Could you use one-on-one support for your business?
Monica's private coaching program includes an Intensive Day followed by monthly coaching calls, unlimited emails, unlimited SOS calls and her trademarked business curriculum. She provides a full blanket of support and is known for helping business owners double or triple their incomes in just 12 months of coaching with her.
HERE ARE SOME OF THE RESULTS MY PRIVATE CLIENTS HAVE GOTTEN…
Launched her first 4-week program & filled it with 16 people!
Doubled her income and hired 3 new team members, taking herself off the fulfillment schedule
Signed a corporate client account worth $50,000
Wrote and published a book with a major publisher
More than quadrupled her email list size
Created & launched an info product, leading to a gain of $20,000