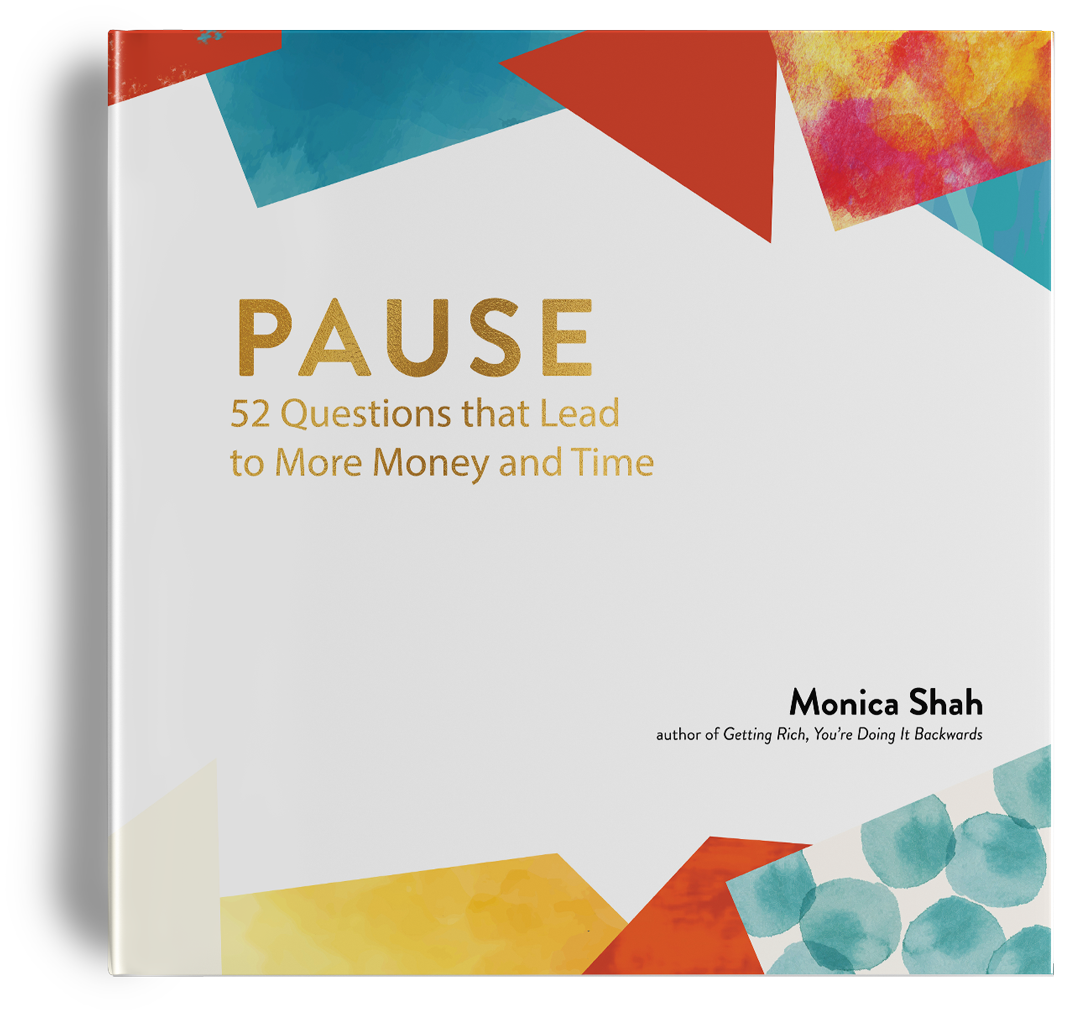 PRE-ORDER TODAY!
Pause: 52 Questions for Entrepreneurs that Lead to More Money & More Time
$20
Pause is the ultimate tool for the busy entrepreneur. The questions in this book are taken from Monica's most powerful work with her clients over the last 11 years. They are proven to cause a breakthrough in your thoughts, actions and results every single week. business..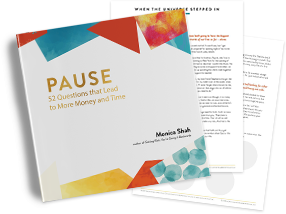 DOWNLOAD THE FIRST TWO
CHAPTERS OF Pause, FREE!