Are You Ready to Get on the Most Profitable
and Deeply Satisfying Ride of Your Life?
Then it's Time for PLATINUM
DEAR LOVELY GO GETTER
Is it time to build your empire?
I'm tired of seeing business coaching programs that charge gargantuan amounts of money and don't produce results. These kinds of programs often:
Contain little to no private coaching support
Are run by someone who has no business experience
Teach more life skills than business fundamentals
Are devoid of any business curriculum or teaching
And here's the truth – you will not make quantum leaps in your business without:
Private coaching from a proven business expert
A solid business curriculum
Working with a coach should create a shift in the quality of your services, a shift in your sales, a shift in your skill-sets and a real impact to your bottom line.
That is why the Platinum program is a perfect combination of private coaching, live masterminds and my trademarked business curriculum.
We have a lot of fun, and we create tangible business results.
Is it time to make a quantum leap in your business?
Just reach out to support@revenuebreakthrough.com and we'll set up a conversation between you and me to determine if we're a good match.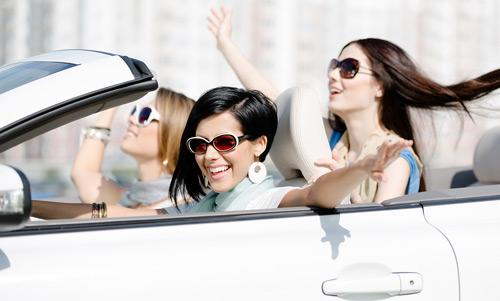 I'd like to take a minute to answer some FAQs. I want you to be totally reassured that I take all of my clients very seriously and I am so honored that you are interested in having me as your mentor:
What kinds of results can you expect?
Clients in this program significantly increase their incomes from their starting point (usually doubling or tripling it). They also get completely aligned with their businesses by creating/expanding brands, programs, and/or services that they love doing.
Launched her first 4-week group program and filled it with 16 people!
Went from $24,000 to $103,000 in 12 months
Had two $10,000 months in a row (and is still counting)
Re-positioned herself in the marketplace to find her true calling
Created a certification program and put 10 people in it – leading to a $20,000 launch
Created and ran a telesummit with 19 experts including Arielle Ford
Signed a corporate client account worth $50,000
Spoke from the stage for the very first time (and gained 6 new clients)
Wrote and published a book with a major publisher
Created and launched an info-product, leading to a gain of $20,000
What is my coaching style?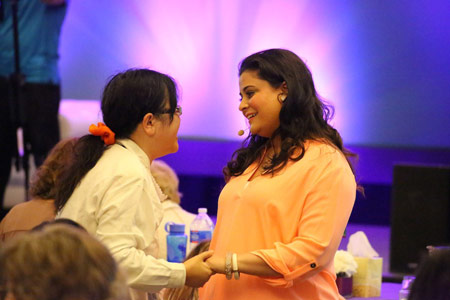 I'm a combination of firm and soft. I will take a stand for you and your business and I take your goals very seriously. I'm much more interested in helping you reach your goals than being your friend.
During your VIP Session, we determine your income goal for the year and determine your month-to-month plan. I always see your possibilities and your potential – even when you've given up hope. And I'm willing to say what needs to be said to help keep you moving forward.
However, I'm also very spiritual and intuitive. I often spend time working my clients through their fears and limiting beliefs. I will also give you a hand up when all seems lost.
At the end of the day, I unconditionally believe in your success and capability as my client and am willing to do whatever it takes to make sure you reach your fullest potential.
My highest values are love and integrity. Both of these show through in everything I do.
Revenue Breakthrough crossed from six figures to multiple six figures in less than six months and we've been growing rapidly ever since.  We more than doubled our income every year in the first 3 years, crossing 7 figures after just 4 years. Since then we continue to grow as a seven-figure company, branching out and reaching a wider and wider audience. It is my sincere pleasure to utilize my background (MBA from the Kellogg School of Management and Brand Manager at L'Oreal Paris) and combine it with my entrepreneurial experience (my first company Ideal Balance crossed six figures in 18 months) to help women entrepreneurs monetize their marketing and double their incomes.
What are the other women like in the program?
The women in this group are feisty, smart and willing to do what it takes to be successful. They are also warm and supportive, and love to have fun. The professions range from coaches to healers to copywriters and consultants.
What makes this program different?
First, I actually care about you. I only accept a limited number of private clients each year and that enables me to give you the full attention you need. If you're having a crisis, I'm here and you have my cell phone.
Second, I include private coaching in my program, in an environment where most coaches at my level do not include it at all or have you work with an assistant coach.
Third, my MBA and corporate background allow me to teach hard-core business fundamentals from actual experience.
Finally, I include a VIP Session in this program so that we can create and work from a plan. Yup, a plan. You won't be fishing in the dark. You'll know exactly what you need to sell, how many and by when to meet your exact revenue goal. And I'll be by your side every step of the way.
I can't wait to meet you in the program!
Click the button above to email us. We'll set up a conversation and determine if we're a good match.
With much appreciation,


PS: By the way, there is no obligation in setting up a conversation. If you are seeking a coach and would like to speak to me, please press the button and shoot us an email. I'm happy to give you an honest assessment of where you are and what kind of program would be best for you.