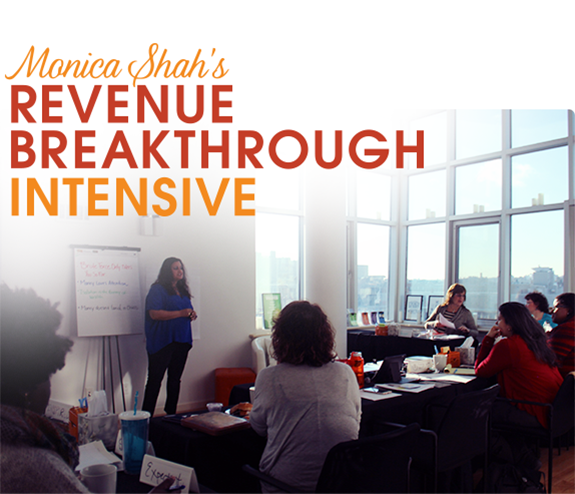 Such an intimate event with very focused information.
Revenue Breakthrough Intensive

In this intimate event, every person will get the chance to present their business to the room + get personalized feedback from Monica and the other participants. Monica also teaches her famous money-making systems each day. She has worked with product manufacturers, real estate companies, lawyers, coaches, retail stores, and so many others. These intensives fill quickly – so register today.
Here's a peek at what you'll discover…
Names + prices for your offerings
Mindset blocks & limiting beleifs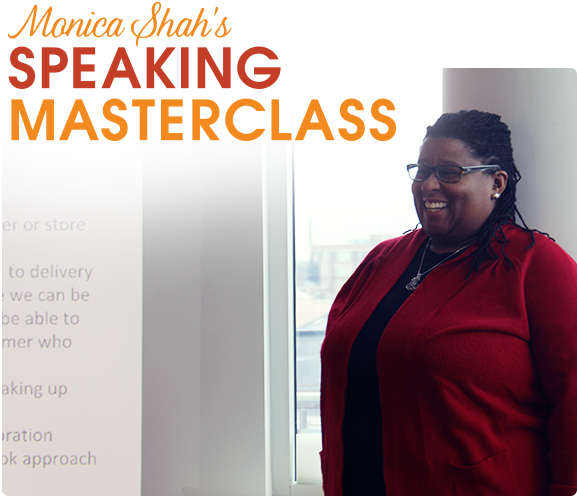 This was the missing piece in my ability to double my income & increase my brand awareness.
Speaking Masterclass

This masterclass gives you in-depth training plus loads of practice time to master your content, your sales pitch and your stories. Speaking gives you one of the highest returns on your time, and it's one of the fastest ways to grow your business. Join Monica to discover how you can transform and convert your next room.
Here's a peek at what you'll discover…
Create a clear, in-depth outline for a Signature Talk that sizzles
Get the exact script on how to sell with impact in front of a live, in-person audience
Hammer out a Signature Introduction Story that creates instant, lasting rapport
Discover the secrets to reading a room (so you have a constant connection with your audience)
Major breakthroughs & clarity around my vision!
Master Your Money

3 Days. 150 Entrepreneurs. YOU. Building the Business that Pays for a Life You Love. At this event, Monica puts all the money, marketing & sales pieces together, so you finally know what to focus on, when to focus on it, & what to ignore. So you can make money today, tomorrow, and all year long.
Here's a peek at what you'll discover…
4 essential strategies to generate the MOST revenue
5 numbers you must track to create consistent cash flow
How to build offers that people love to buy
3 steps to determine your Point of View
The 4 types of business models
8 places to find new leads