LIVE EVENTS
Experience a Monica Shah training… LIVE!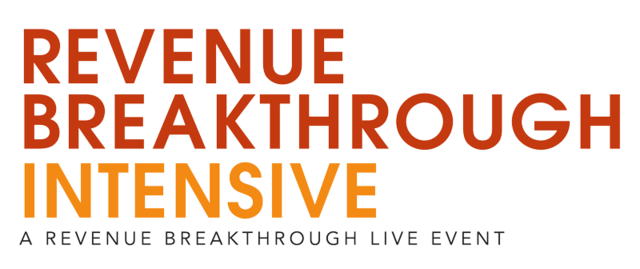 REVENUE BREAKTHROUGH INTENSIVE:
Get Monica's personal attention on YOUR business.
May 31 – June 2, 2017
Don't breakthrough to the next level in your business alone – let's do it together!  In this intimate event, every person will get the chance to present his or her business to the room and get personalized feedback from Monica and the other participants.   At the RBI, we've named and priced offerings, re-branded businesses, created marketing plans – every business is different.  Monica has worked with product manufacturers, real estate companies, lawyers, coaches, retail stores, and so many others – and every business gets a unique plan.  She also teaches her famous money-making systems each day and makes sure every person walks out with a concrete 90-Day Plan.
These intensives fill quickly!  So don't delay in registering today. 

SPEAKING MASTERCLASS:
A 3-day intensive for 15 business owners who are ready to master the art of speaking (and selling) from the stage.
June 28-30 | Brooklyn, NY
Speaking is the number one way to get clients and make money FAST in your business.  But if you don't know how to do it well – then it can also be disappointing and draining.  Monica believes that EVERYONE can become a masterful speaker with training and practice.
The problem is that there aren't enough places to practice at!  And not enough masterful speakers to receive feedback from.  The Speaking Masterclass is an intimate setting created for just that reason: to give you a place to practice, and receive feedback on your speaking skills.   Isn't it time YOU were the speaker everyone wants to buy from? A speaker who has the power to move people so much,they actually feel different after you've spoken. Join us and learn how you can become just that.