Support. Empower. Educate.
AT REVENUE BREAKTHROUGH,
WE SUPPORT, EMPOWER AND EDUCATE ENTREPRENEURS
TO BUILD PROSPEROUS, SUSTAINABLE BUSINESSES.
When we teach you how to shift your relationship with money and create wealth, you become a confident business owner and a trailblazer in your industry. As a result, you have the freedom to choose how to live your life and the confidence to accomplish anything you choose, thus creating a ripple effect in the world.
Isolation is the enemy of wealth.
We believe that when you're trying to grow your business, you can't do it alone.
Money loves attention.
We want to create a world where entrepreneurs openly talk about money.
Because the more you talk about it, the more you'll attract it!
There are no cookie cutter dreams.
We're committed to helping you find your dream and chart a path to get there – whether that's traveling the world, impacting thousands of lives, and/or having an amazing life with your family.
Faith + Action = Results.
We love spirituality in all forms and understand that results are created in more ways than one.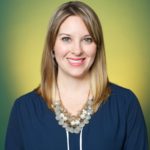 From $4,000 to $10,000 per month!

Money Club brought clarity, a plan of action, and a safe place for me to be inspired, come back to report on results, get re-inspired, and do it all over again. 🙂My joy, peace of mind, productivity, and profitability has skyrocketed. When I end my day at 2:30pm, or take a week off with my kids for fall break, my team keeps the business going. Not only do I have balance for my family, but I'm consistently making more money. Before Money Club I hovered around $4-6k per month, and now I'm at the higher end of $7-10k per month. I'm also frequently recognized as a leader in my community, thanks to putting myself out there more purposefully. That kind of contribution feels amazing.
Principal, The Munn Group, SEO & Content Funnels | JennyMunn.com