Support. Empower. Educate.
AT REVENUE BREAKTHROUGH,
WE SUPPORT, EMPOWER AND EDUCATE ENTREPRENEURS
TO BUILD PROSPEROUS, SUSTAINABLE BUSINESSES.
When we teach you how to shift your relationship with money and create wealth, you become a confident business owner and a trailblazer in your industry. As a result, you have the freedom to choose how to live your life and the confidence to accomplish anything you choose, thus creating a ripple effect in the world.
our values
1
Isolation is the enemy of wealth.
We believe that when you're trying to grow your business, you can't do it alone.
2
Money loves attention.
We want to create a world where entrepreneurs openly talk about money.
Because the more you talk about it, the more you'll attract it!
3
There are no cookie cutter dreams.
We're committed to helping you find your dream and chart a path to get there – whether that's traveling the world, impacting thousands of lives, and/or having an amazing life with your family.
4
Faith + Action = Results.
We love spirituality in all forms and understand that results are created in more ways than one.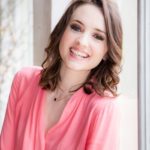 I have more free time than ever!

Since I started working with Monica, I've quadrupled my revenue. The 1-on-1 support is phenomenal! Monica keeps me moving, always giving me my next steps, and showing me how to evaluate my own progress + how to shift gears any time I'm not getting the results I want. I have a long term plan not just for the coming year, but for years down the line. And the crazy part is, I have more free time than ever! This year, I'm able to take a number of personal trips that I would've had to skip in the past.
Copywriter & Writing Coach | CopyLuv.com