Support. Empower. Educate.
AT REVENUE BREAKTHROUGH,
WE SUPPORT, EMPOWER AND EDUCATE ENTREPRENEURS
TO BUILD PROSPEROUS, SUSTAINABLE BUSINESSES.
When we teach you how to shift your relationship with money and create wealth, you become a confident business owner and a trailblazer in your industry. As a result, you have the freedom to choose how to live your life and the confidence to accomplish anything you choose, thus creating a ripple effect in the world.
Isolation is the enemy of wealth.
We believe that when you're trying to grow your business, you can't do it alone.
Money loves attention.
We want to create a world where entrepreneurs openly talk about money.
Because the more you talk about it, the more you'll attract it!
There are no cookie cutter dreams.
We're committed to helping you find your dream and chart a path to get there – whether that's traveling the world, impacting thousands of lives, and/or having an amazing life with your family.
Faith + Action = Results.
We love spirituality in all forms and understand that results are created in more ways than one.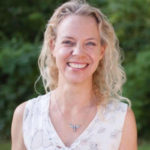 From barely getting by to over 6 figures!

The Money Club – Monica, the coaches, the community – gave me a new life. I went from barely getting by each month to an over 6-figure business within a year and half! I feel so much freer and more confident. The stress in my life has almost disappeared!My son has spending money (he's going on a class trip that I would have struggled to fund last year). And we're planning a trip overseas – and I am not at all concerned about taking time off. I cannot even begin to express my gratitude for how my life is. I had no idea I could thrive in this way and it keeps on getting better and better!
Energy Healer & Intuitive/Spiritual Development Coach | JanetRaftis.com