Support. Empower. Educate.
AT REVENUE BREAKTHROUGH,
WE SUPPORT, EMPOWER AND EDUCATE ENTREPRENEURS
TO BUILD PROSPEROUS, SUSTAINABLE BUSINESSES.
When we teach you how to shift your relationship with money and create wealth, you become a confident business owner and a trailblazer in your industry. As a result, you have the freedom to choose how to live your life and the confidence to accomplish anything you choose, thus creating a ripple effect in the world.
Isolation is the enemy of wealth.
We believe that when you're trying to grow your business, you can't do it alone.
Money loves attention.
We want to create a world where entrepreneurs openly talk about money.
Because the more you talk about it, the more you'll attract it!
There are no cookie cutter dreams.
We're committed to helping you find your dream and chart a path to get there – whether that's traveling the world, impacting thousands of lives, and/or having an amazing life with your family.
Faith + Action = Results.
We love spirituality in all forms and understand that results are created in more ways than one.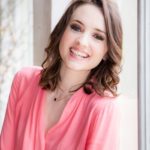 We practiced, practiced, and practiced!

I already knew the structure for a solid talk, but I hadn't practiced it very often. At the Speaking Masterclass, we practiced, practiced, practiced – and got immediate feedback from Monica. I feel SO much more comfortable stepping onto a stage to talk about my business. I know I can lead an entire workshop – whether it's 1 hour, 3 hours, or an entire day.
Copywriter & Writing Coach | CopyLuv.com