Let's End the Confusion
About Making Money
We want to help you with our
Money-Making Marketing Calendar.
It clarifies the activities you can be doing in your business to generate more money and have more free time.
With the Calendar, you get…
A simple, plug-n-play, done-for-you way to track and execute your marketing.
An audio walk-through, where I explain exactly how to use the calendar, according to your specific goals.
A marketing calendar template, ready for you to fill in the blanks (and use over and over again!)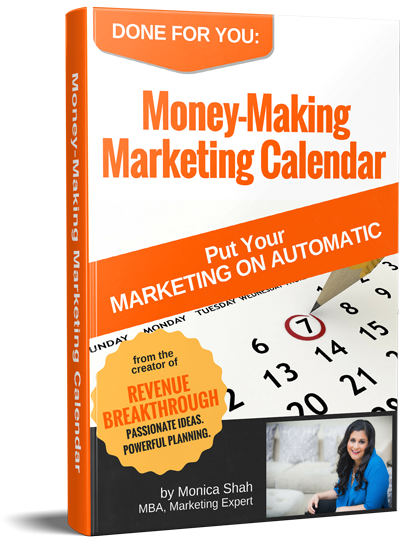 It's 100% free –
you just have to tell us where to send it by entering your name and email below: