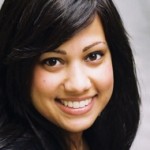 "I have been working with Monica for a year now, and she has turned my life upside down, in a great way. I used to be a health coach, and knew it wasn't my calling. Monica helped me to figure out what my purpose, I am relationship expert, and helped me to take the leap of faith to jump right into it. It was scary but knowing I had her in my corner absolutely helped. I now work with women who are single and looking for love, and women trying to take their relationships to the next level of commitment. Because of her strategic guidance and fail safe business planning, I am now consistently making 5 figures each month (which was unheard of before), and laying the foundation to create a powerful platform, which includes a published book. So, that I can continue to get my message out to the world in a big way. She has opened me up to seeing that the money I want to make and type of business I want to create is POSSIBLE."
Kavita J Patel
www.kavitajpatel.com
*****************************************************************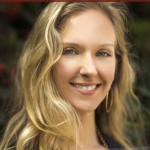 "My business is more consistent.
As a result of the program, I negotiated two product consulting agreements, broke $115K last year, and am on track to break that record for 2013."
Alexandra Jamieson
alexandrajamieson.com
*****************************************************************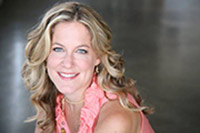 "I started to work with Monica after spending the first two years of my business establishing a great following with no follow-through. I seriously couldn't tell you what I "did", I could only tell you what I stood for. I'd had some revenue bursts with JV projects I worked on but I certainly hadn't had a revenue breakthrough. And boy did I want one… Then, Monica helped me recognize that building the kind of mission-based platform that I'd built with a kid firmly attached to each of my legs was something pretty special, and that it was "o.k." for me to teach that to others. She suggested that there might be other moms who are interested in making a powerful difference in the world while raising their children. And boom – in less than three months I had three private clients that represented over $20,000 in revenue.
I've started to refer to Monica as my "bubble-burster" and this is a good thing! I'm hyper-creative and have a tendency to want to yes to every opportunity and idea that comes my way. Monica has really helped me to create a plan, stick to it, and execute what is there without getting distracted by all of my own ideas and what other people think will be a good idea for my business. Mostly I love that I have a business… FINALLY! and that I am treating it as such. I've enjoyed two five-figure months and I have a totally doable plan to easily hit six-figures this year. But most importantly Monica has reminded me that it is my goal to not be a workaholic – and that growing my business steadily and intentionally is letting me meet my goal of working two days a week over the summer. I feel so much more confident and powerful – and can't wait to see where I am a year from now – it's going to be good!
Thanks to Monica I am now able to work with women who are on a mission to change the world in their own right and be able to show them how to do that while still having a life. The money is great – but it's more about knowing that the money coming in is a reflection of the fact that I'm doing the right work, making the right offers and really making a difference in people's lives. I just feel my potential exploding – I feel like I am unstoppable and that all of the work I've put into this baby is paying off and will continue to do so for years to come."
Kiva Leatherman
Dover NH
www.wisewomennetwork.com
*****************************************************************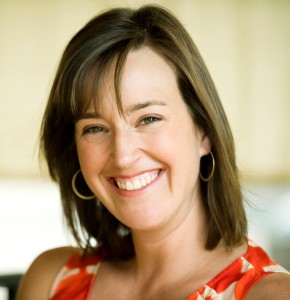 I joined Monica's Revenue Breakthrough when I was: 1) unemployed 2) had just moved to a new city where I knew no one and 3) didn't have a business–or a clue of how to even begin to set one up. Monica taught me what I needed to know to set up my business, package my services, woo and take care of clients, raise my prices, and keep my head on straight about being in the world as a freshly-minted business owner.  Yes, I work hard–but I also take naps, spend a month every year running my business from Montana, cook dinner most nights, pick the work I want to do, and love my clients, community, and life something fierce. On top of all that, 17 months later, I just signed $12,307 in business in March. This would have taken me years to do on my own, but thankfully, I had enough sense to ask for help on something I didn't know how to do. Hallelujah!
Stella Orange, Wordsmith
www.stellaorange.com
****************************************************************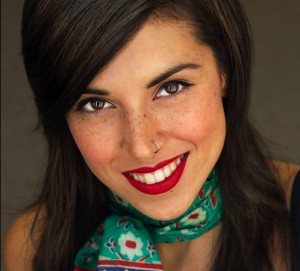 I've been working with Monica for less than 2 months and the results that we've achieved in that time has been nothing short of AMAZING!  I was able to quickly focus in on the high-leverage actions to take, and launched a program www.FierceFabulousFree.com that helped me generate my first $50,000 month ever!  I am so excited and so grateful and can't wait to see what the next year will bring.  Monica has been an incredible, supportive Business Coach. I feel so blessed to have her in my corner!
Nisha Moodley
Nishani Wellness
www.nishaniwellness.com
*****************************************************************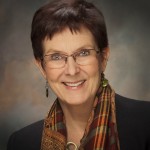 "Because of your advice, I started putting aside a portion of my income – no matter how little – every month into a savings account. When I ended up taking 6 weeks to recuperate from emergency surgery I did not enroll any new clients. BUT I was able to pay all my bills and meet all my obligations, since I was covered by what I had in savings.
What a great feeling!
Thank you."
Liz Gilson Aaron
www.lizgilsonaaron.com/
*****************************************************************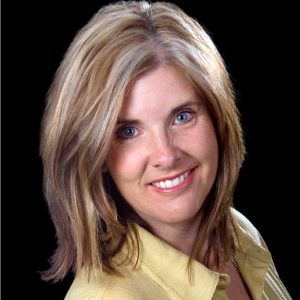 "Since I have been working with Monica, I have been able to refine my business model that allows me to reach many more people AND make more money. Monica is incredibly business savvy and has the systems and know-how to help women BUILD their business and earn what they're worth. Joining her Platinum Mastermind was a great move for me. It brings in all the key components that I was looking for: of 1-on-1 strategy sessions as well as Mastermind weekends with other women entrepreneurs at my same business level.
Prior to hiring Monica, my business was struggling. I had some good months, but also plenty of "Bad" months. As Monica and I become acquainted, I realized that every bit of "business advice" that she gave me resulted in MORE MONEY. By implementing one piece of advice, I made $2,500 the next day! So it was a no-brainer to officially hire her as my business coach. Monica's no nonsense style and expert leadership has supported me in creating an effective marketing plan that allows me to share my gifts and services with others in an authentic way."
Ann Webb
ideallifevision.com
ilvcommunity.com
*****************************************************************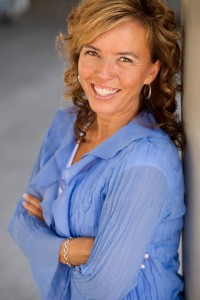 "Thank you Monica! I just have to thank you for such an outstanding first day! I know I made the right decision hiring you as my business coach! Your personality and your clarity is perfect for me just starting my business from scratch! I really connect with how you present the content and really challenge me as well as give me the confidence to know i can do this! I see myself getting through the mind-set blocks just by how you address them and then give me the permission to see it, but then move through it without dwelling on the negative aspects. Just solid calls to action. Thank you for your insights and powerful, dynamic training! Bring it on cause I'm goin' for it! Thank you! Thank you! Thank you!"
Amy Cutler
cutler.amyz@gmail.com
*****************************************************************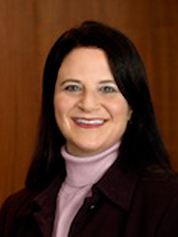 "Before working with Monica, I was doing well in my business, earning a good living and enjoying steady work. But I felt stuck – I wasn't able to move ahead with great ideas I had been brewing for a while. I wasn't able to get past barriers – I couldn't figure out how to delegate lots of work and trust others with my precious clients, and I was holding back from putting myself out there and asking for business.
Now, I have put in the time to train a team of professionals and support staff, who are helping me generate income without spending my own time. I am much clearer on what I should be asking of my clients, and how to bring in new clients without feeling like I'm being pushy or cheesy. After the VIP day, where Monica got a very in-depth picture of my business and my goals, we've had bi-weekly 1-1 phone calls where Monica gives my excellent, concrete advice on everything from getting out of my own way to tracking revenue in excel.
Now I have entered into strategic alliances with top people in my field and am thrilled about building my reputation as an authority on writing for women lawyers and international lawyers. I have booked my first speaking engagements on the subject of writing for women lawyers, as well as engagements in London and Dallas and am on track to earn more than I have in past years
I am finally focused on what has been my passion for a while– establishing myself as a thought leader in writing for professional women. I am delegating lots of work, which frees me up for the bigger picture work of identifying firms I want as clients and getting them to hire me. I am also more confident about saying NO to work I don't want and presenting myself as an authority."
Dianne Rosky
Principal
Rosky Legal Education LLC
www.roskylegaled.com
*****************************************************************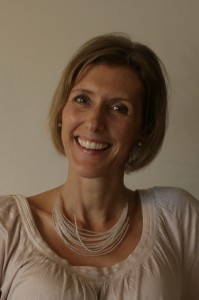 "I signed up for Monica's Revenue Breakthrough class last fall. The program was loaded with information, step-by-step tools and resources on how to build a successful and profitable business. I have had businesses in the past but there was still much for me to learn. Monica has a straight forward approach; very practical and realistic with no BS. In addition, the program is very interactive and has a spiritual and holistic twist to it. Monica focuses on how our mindset affects our business decisions, which makes this program very powerful. This class gives you all the tools you need to increase profit in your business. I'm grateful for the course and would highly recommend it to other business owners."
Coach Vibeke
Vibeke Schurch
Phone: 425-242-0338
vibeke@coachvibeke.com
*****************************************************************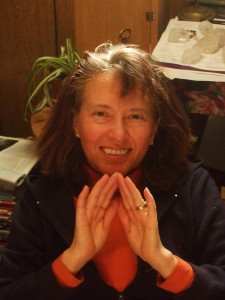 "I just finished Revenue Breakthrough with Monica and am so very grateful for the six months spent together. I was absolutely clueless about getting my business on line and found her informative, interesting and the info received invaluable.
As I now branch out on my own -navigating the waters of online marketing and more I will have her voice in my head, her work on my mp3 and her confidence in me in my heart. Thanks, Monica!!"
Rev. Lisa Giroux-Reiki Master/Teacher
helping you design a beautiful inner life
719.839.0461
Energetic Life Strategies
www.lisagiroux.com
*****************************************************************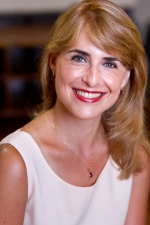 "Before starting my health coaching business, I knew I needed a strategic, step-by-step, how-to business coaching program that was comprehensive and would teach me how to consistently attract clients. Plus I wanted 1-on-1 access to the coach. That was why I joined Monica's Revenue Breakthrough Program. I learned the mindset, marketing and business strategies desperately needed to attract clients quickly and her laser coaching. As a result of learning Monica's business fundamentals teachings, I have shared my work in a bigger way and more confidently closed clients into my business.
I now know that I have the essential tools to grow my business and support many more women entrepreneurs and executives to reclaim their health and well-being."
Priscilla Stephan
Chief Wellness Ambassador
Sweet Path Wellness
www.sweetpathwellness.com
*****************************************************************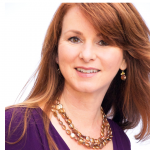 "Before working with Monica I was stuck trying to figure out how to get my business growing.
Monica takes you step by step through her program and teaches you what you need to know and how to move through the stages needed to take your business to another level.
I am promoting my business and getting new clients. I have acquired new skills to help me reach out to referral partners and this is bringing in new business. I have had 2 new referrals and I just connected with this person a few weeks ago. I am also having conversations with potential clients I have met at networking events. My income has increased since starting this program and I am thrilled!
Thanks to Revenue Breakthough I am making more money. I work smarter not harder and it has given me the confidence to go there and make things happen.
I am glad that I made the decision to join the program and I am seeing the results in the increased business as well as increased confidence I have in my ability to create more.
I learned years ago that when I invest in myself, I see results. This is also what I tell my clients, when they invest they see results. I have the results to prove it. This year I made many good business investments, including a powerful private VIP day with Monica. During that one day session I was able to leverage many of the great tools I was introduced to over the years. Monica was able to help me focus on my brand and a strategy to help me reach more people and generate revenue quickly. Since working with Monica I have become more laser focused and I am much better at using the many great tools and skills I have accumulated from other coaching programs."
Happy Eating and Happy Living,
Tracey C. Webber
Founder of EAT! and TAKE BACK"
www.eatwithtracey.com
www.takeback.me
*****************************************************************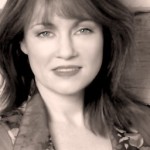 "I want to extend to you my deepest heart felt appreciation for all you (Revenue Breakthrough) has done for me and my business. I'm not a newbie, I've been in business for myself for several years, in fact I've been extremely successful. Life however had some surprises for me and after losing everything, it was really hard to get back up. Instead, I hid. THANK YOU for getting me out of hiding and allowing me to remember who I really am! I'm engaged, enthused and passionate again. You assisted me in taking everything I've been doing for the last 12 years and defining it, honing it and placing it into a signature system that is now my brand "whole wealth". I can't tell you how many years I've struggled with doing just that! My business is growing steadily, I'm speaking, hosting a Tele-Seminar tonight, and am excited for the future. My revenue is increasing weekly/monthly and my needs are being exceeded financially and it's all because you recognized my "stuff" and call me out! Thank you again, I'm a fan and am totally grateful."
Deborah Bishop
Inner image Expert
www.wholeweathbreakthrough.com
*****************************************************************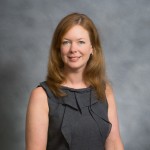 "I was very clear about WHERE I wanted to take my business, but really had no idea how to make it happen. Within just a few months of working with Monica, I had a business plan, prioritized actions to take every day and clarity around what tasks were important and what tasks were 'nice to have later'. She gave me much needed focus. Monica's straight forward style is something that you don't find in many coaches. Her clarity and directness took me from overwhelmed and spinning to focused and taking 'all the right'actions. Since working with Monica, I have packaged and proposed the program I developed for a large Fortune 500 company and proposed it to other Fortune 500 companies without hesitation. Working the plan I developed with Monica, I will easily cross the 6 figure mark in less than a year in business. In addition to her business acumen and straight shooting approach, Monica has helped me build the confidence I needed to take the BIG steps forward.
I just signed up for another 6 months in Monica's platinum program and can hardly wait to hit my next big milestone. I have big plans and feel confident that working with Monica, they will happen."
Gayle Hilgendorff
The Health Leader
www.newhealthbygayle.com
gayle@newhealthbygayle.com
*****************************************************************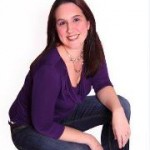 "Before working with Monica, I was in a state of complete overwhelm. I knew I had a unique offering and people needed me, but the money wasn't there even though I was working all day every day. I actually considered shutting down, which would have been devastating. I decided before I gave up, I would put everything I had into the business and seek the help of a professional. In my line of work, I've listened to well over 1,000 hours of audio content from coaches and I felt I had my best chance of success with Monica. I was right.
There's no fluffy "Kumbaya" content with Monica. Her content is powerful and thought-provoking. She puts you right where you need to be. I was able to easily step outside my comfort zone and take the steps I needed to take. I realized I don't have to work all day every day if I follow Monica's system. Make more money, work less hours – perfect! I went from "I just don't know what to do" to knowing exactly what I need to do. It's so refreshing! I've squashed many of my irrational fears (some I didn't even know I had) and now have a clear vision of what I need to be doing to rock my business. My sales have doubled since working with Monica, and if I keep on this path, I'll have a six-figure income next year. I no longer need to work all day every day to make a good income."
Lainie Cotell
www.MagiScript.com
www.TelesummitTranscription.com
"Turn your audios into products, profits, and a reputation for quality."
*****************************************************************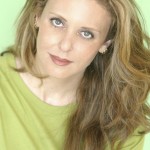 "I had my first $10K month! And my second!
I could not have done it without two things: Monica's advice, relentless help and teaching AND a group of powerful, high-impact women to hold space for me, to hold me accountable and dust me with their special "success dust".
You know that saying that you're only as successful as your five closest friends? It is so true! Having a brilliant coach is essential—but so often, the missing piece of the success puzzle is being with other successful people. That's what Monica's platinum mastermind group is for me. I get Monica's brilliance, and get to watch other people grow (while doing the same thing myself).
Not to say it's always easy. During a VIP day with Monica, she'd showed me the wisdom of rebranding. She had me tighten my niche even further, gave me a plan to start leveraging the books I'd written, gave me some very deep and powerful coaching around a money issue that had sneakily kept me stuck and she rebranded me. New name, new tagline, new look, new marketing strategies, new energy. All of it absolutely perfect.
The plan was brilliant—and terrifying. I was afraid to change! During my first Mastermind Weekend, my group commiserated with me, shared their rebranding experiences and removed the fear I had around it—this unparalyzed me and kicked me into action. They also challenged me on some deeply held issues I had with success, marriage and motherhood—beliefs that were big obstacles to my success.
Once all this was dealt with—the fear, the obstacles—I quickly had my first $10K month, followed immediately by my second $10K month.
Thank you so much Monica—and my fellow Platinums!
So much love,"
Stephanie Pedersen
The body you want + the energy you need = the life you deserve
www.HighImpactHealth.com
*****************************************************************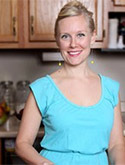 "I am very grateful to have had a VIP day with Monica. Before my VIP day, I was a little unclear about how to start off in terms of being an entrepreneur. Now, I feel more clarity around concrete steps that I need to take to get my business going. I am more confident and have some attainable goals to start working towards.
Monica is really great to work with. She is great at giving guidance and direction while also helping me figure out my strengths. I appreciated that we could talk openly about where I am now in my career and where I want to be. She helped me come up with goals and prioritize what I need to do now. I also have a clear 6 month marketing plan as well as some longer term goals. Monica also has high expectations for me as her client, which is really going to help push me along.
What I'm most excited about from my VIP day is my new brand and service offerings. While brainstorming business names and taglines, we very quickly came up with the perfect brand for me. It happened very naturally and fits very well. I'm excited to launch the new brand soon. She also helped me come up with some new service offerings that I hadn't quite thought of. I'm a women's health coach and I love to cook, so we've worked out a way to have the cooking be a more substantial aspect of my services. It's the perfect angle for me and something a little different from what most health coaches are doing. I'm really looking forward to teaching women how to cook food that will promote their hormonal health.
The three most significant pieces I took away from my VIP day are definitely an exciting new brand, clear vision and goals, and more confidence in proceeding. My educational background, before health coaching, was in the fine arts and I just haven't learned about business. I always knew I wanted to be and could be an entrepreneur. I just haven't quite known what I needed to do or know to have a successful business. With Monica's guidance, I know that I'm getting the information and support that I need to be successful. Even simple things like knowing how many people I need to meet in order to sign up the amount of clients that I want. These are things that I just didn't know before, and having it broken down, starting out seems a lot less daunting."
Rachel Fritz
New York, NY
rachelfritzhealth@gmail.com
www.rachelfritz.com
*****************************************************************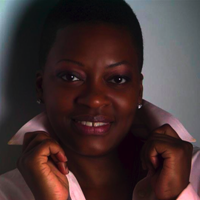 "Before the revenue breakthrough intensive experience, I was full of many ideas without plans, commitment or follow through. I went to the Revenue Breakthrough with a business name… The Laughing College and some brainstormed ideas on a sheet of 8 1/2 x 11 inch paper. I was sick of feeling disempowered and defeated about my financial situation. My Ah-ha moment was when Monica said to me, "Nikki, you've got great ideas, but your problem is that you don't take actions." I was clear at that moment I needed to play or get off the court.
With Monica's help I now have plans for getting clients, strategies for building my new program, into a revenue generating empire, and have a network of support from equally inspiring women. My most valued result is that I got access to who I am as a future 7 figure mogul. Thanks Monica!"
Nikki Brown, CEO of Laughter
The Laughing College
*****************************************************************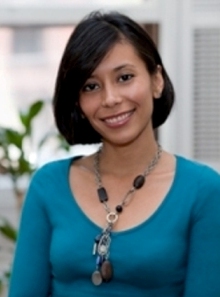 "Before working with Monica, I was basically using trial and error to make my business work. After doing her program I felt clear on each step I needed to market myself and generate income. I've gotten clear on my message, I feel organized, prepared and supported. And I was able to bring in the same income I had working full-time, in my first month of business!
Working with Monica was a blessing and her laser coaching was always honest and fueled me to expect more of myself. She has the unique ability to be highly intuitive, sensitive and supportive while giving you grounded, clear information to move forward.
I have more clarity, confidence and a schedule I love. I spend my time doing what works rather than wasting time trying to figure things out. Thank you!"
Paula Orozco
Spiritual Coach & Reiki Master Teacher
www.paulaorozco.com
*****************************************************************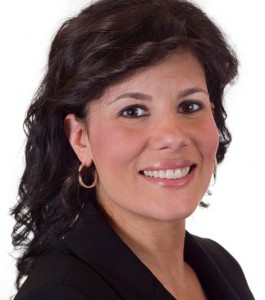 "Before working with Monica, I was thinking about going back to school for my MBA. The time and effort was going to take far too long for what I wanted to accomplish. All I knew then was that I had a viable business, but I couldn't figure out how to piece it all together to make it work. Monica was able to hone in on the problem quickly and got me moving again. Being stuck is never an option with Monica! She is the content queen and I never felt unprepared to enter into new territory with my business. What's more powerful than hiring an MBA to teach you everything she knows AND work on your business all at the same time? It's the education I needed in order to get to the tipping point in running a consistently successful revenue generating business, with all of the steps outlined for you, in the exact order that makes sense.
Being part of the Revenue Breakthrough program took the stress and anxiety out of being a business owner. Once I understood there were steps to the process, and that I didn't have to re-invent the wheel, it was easy to move forward. I learned how to put together a schedule that worked for me and my lifestyle. I was able to discover my most productive times, and how to balance work and family so I never feel like one was getting more attention than the other and has allowed me to have a profitable business that I can take an income from consistently each month. In fact, the money I invested in the Revenue Breakthrough program I made back within 30 days! Thanks Monica!"
Debra Angilletta
Behavioral Iridology & Wealth Strategist
www.ANewViewLLC.com
*****************************************************************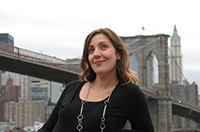 "Before the intensive, I was exclusively in the business of writing as a freelance writer and parenting expert for my blog One Hungry Mama, where I help parents fit healthy eating for their kids into their busy life. The intensive was an empowering experience where I finally understood the full potential of my business beyond writing. More importantly, I walked away with an understanding of and concrete steps for realizing that potential and a plan of action: I have a clear program and firm understanding of how to build my business starting today. Not even 24 hours out of the intensive, I'm already pitching services that will not only help me increase my income, but will also make it possible for me to positively impact families in a much more profound way than just with my writing alone.
My business has transformed from a one-way communication with parents struggling to fit healthy eating into their busy family lives to a conversation that will change both them and myself for the better."
Stacie Billis
One Hungry Mama
www.onehungrymama.com
*****************************************************************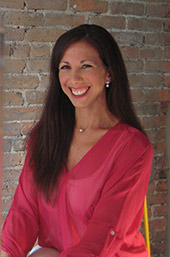 "Before working with Monica, I was stuck in a plateau of a business I loved but with no direction of where to go or what to do next. Then, it all became clear after one VIP day and a month in your program and now I can barely keep up with all my ideas and growth potential! There was a pivotal moment for me, before even starting the program, when Monica said "I want to get back to the Gina who knows she's badass". I wanted that too, but didn't know it until I heard her say it. The rest of the coaching process was a lot like that: Monica reminding me of my potential and then giving me the step-by-step plan to carve my way there.
The first month in the RB program I took very good notes in a call about programs – an amazing concept I'd not heard about until then – and before the end of the call I'd designed two. By the end of that month I'd sold three! Hands down the most significant improvement for me is my mindset which of course effects everything else. I now know that I'm worthy and the quality of everything around me reflects that now: how I approach clients and prospects, how I navigate friendships, how I treat ME. Mindset to win is one thing. Skills and to-do's are another. Combining them is the ticket to real success and that's what Monica's coaching is all about."
Gina Schatz, BA, LMT, NCTMB, E-RYT 200
Approved Provider in Continuing Education
The Schatz Method
www.ginaschatz.com
*****************************************************************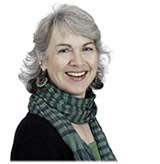 "Monica Shah…the name makes me smile and warms my heart. This woman has done wonders for my business, my financial confidence, and my income. I did a 1/2 day VIP with Monica to help me get my financial house in shape – and that's a tall order in my case. Her 543211 system for creating a steady income has increased my income by… 460 %!
The detailed steps Monica teaches are simple to use and I love how she also weaves in the mindset piece as well-with affirmations and positive thinking.
If you want to be inspired, be supported with brilliance and compassion, AND be pushed to move to the next tier of your potential…Monica Shah is a fantastic choice for the journey!"
Bambi Thompson, OTR/L
Brilliant Breakthroughs for the Success-Oriented Woman
"Transforming Stress, Unleashing Success"
*****************************************************************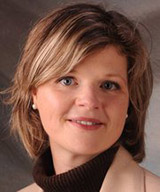 "I hired Monica as my coach because, even though my business was doing well, I was plateauing. I realized that, in order to take things to the next level, I needed to find someone who "gets me" and what I want to achieve, who is skilled and comfortable with the nuts and bolts of building a business, could help me with the numbers game and integrating the systems that my business now needed. I realized that I needed to revisit and fine tune my niche and possibly rebrand, streamline my products and offers, and integrate some systems that would allow me to continue to automate and grow my business steadily. Monica clearly over delivered on everything I needed, and in her calm, focused and intuitive way was able to sort out with me what I truly needed to do. During our half day VIP day, we revisited every aspect of my business and streamlined what I would be doing for the next 60 days and 6 months, so that I now have exciting, tangible and very doable goals that stretch me enough to know that I am truly reaching for the stars I have dreamed of reaching.
After getting clarity on my future offerings, we set a goal of 25000,- for me for the first 2.5 months, and I am happy to report, that I am very close to achieving this goal weeks before the deadline. Since everything is mapped out, I can now focus on my live workshops and my first big launch the end of July, without wasting any more time on projects that sidetrack me from reaching my goals. What I didn't expect was the power of Monica's trainings, and her wonderful, exclusive Platinum Mastermind group. These ladies are incredibly smart and capable, helpful and supportive beyond what I would have ever expected. During our first weekend, I had to face the one fear that had been holding me back, and the support I got from the group was truly heart warming and priceless. I know that being a part of them helps me more that I could have ever imagined.
On a personal note, I was able to finally fulfill two dreams that I had for a long time: Going on a road trip down the Pacific Coast with my daughter, we just got back and it was amazing, and hiring that housekeeper who loves to keep our home beautiful. I know that with Monica's help, I can't not succeed, and I am very grateful for the amazing opportunities that have opened up for me since I have started to work with her."
Ingrid Dinter
Hopkinton, NH
www.IngridDinter.com
*****************************************************************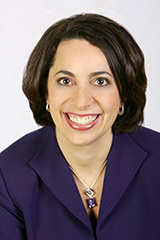 "Over the last 5 years, I built a multi-6-figure business helping business owners make more money, spend it better, and stop stressing about it all the time. That was great–BUT I was working my tail off and was pretty miserable, without a light at the end of the tunnel. I had grown so fast that I had not put much leverage or infrastructure into place. Beyond that, I wanted to refocus my business and basically start over in a similar but slightly different niche. I had a coach back then, but that coach didn't believe in the step-by-step approach and plan I wanted and needed. So he got me there but wasn't going to take me to the next level. So I interviewed several high-level business coaches and found the right fit with Monica.
Monica is a unique blend of a savvy, innovative business coach who also recognizes the importance of including mindset in any and all work we do. New level, new devil–As I keep growing in leaps and bounds, new inner game stuff comes up and we just nip it in the bud. She gets it so fast that we can laser into the heart of the matter and I am continually astounded at her intuition and forward-thinking about where I am meant to head next.
Now, as I start my 7th month coaching with her, I successfully launched 2 teleclass series turned home study programs, got 8 new 1-1 clients (within 2 weeks of starting to sell that program), and just published my 1st book after 3 1/2 years in the making. In the first 5 months of 2012, I've grossed over $45,000 in revenue in this new focused niche. Add to that, amazing new mastermind peers I am now surrounded with, who are also playing a big game, and I know I am stepping into my greatness. Best of all, I have the confidence that I am creating the leveraged, scalable business I have always wanted."
Belinda Rosenblum, President
Own Your Money LLC.
www.OwnYourMoney.com
*****************************************************************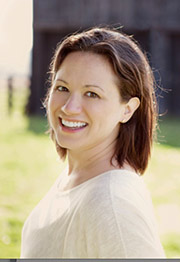 "Before working with Monica, I was in the wrong business going the wrong direction and stressed out all the time. Then, I began working with Monica and she was able to give me a clear direction and new focus in one conversation that has sent me down the right path. I am excited to get up every morning and am loving my new business every day.
Monica has a way of speaking that is straight forward, down to earth, and honest. Just tuning into her each day allows me to tune out the chorus in my head and focus on what needs to be done today to grow my business. Whenever I am feeling chaotic or overwhelmed with the tasks in front of me Monica is able to help me focus on exactly what needs to be done. And kindly allows me to figure out when I need to cut the self sabotage out and get to work.
Working with Monica has increased my self-confidence, my ability to have conversation about money with clients without breaking a sweat, and renewed belief in my services. Thanks to your own work and Revenue Breakthrough."
Sarah Finks Owner & Founder
The Business Of Motherhood
www.sarahfinks.com
*****************************************************************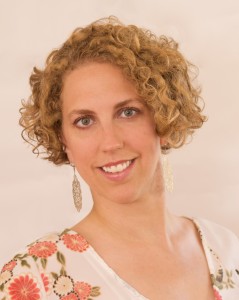 "Before working with Monica, I had been running a small workshop business for several years. The work we were doing was truly transforming people's lives, but on a personal level, I was a wreck. Finances were unpredictable, and I was constantly worrying about money. I never knew where the next check was coming from, and I was juggling it all on my credit cards. The stress took its toll on my health and my relationships, and I was beginning to wonder if I wouldn't be better off just going back to the corporate world and getting a job. I knew in my heart I was supposed to be helping people to create awesome relationships, but I had begun to doubt if it was possible to make a living doing so.
Working with Monica changed my life. My new business is just about a year old, and for the first time in YEARS, I am not worried about money. I have systems in place to keep the income flowing, and I know exactly what to do when something doesn't go as planned. My savings account is growing, my debts are being paid off quickly, I can sleep at night and I have time and space to be with the people I love. Most importantly, I get to do what I truly love: helping people have uncommonly excellent relationships. The Revenue Breakthrough program was truly a revelation. I cannot recommend it highly enough."
Marcia Baczynski
President and Founder
www.AskingForWhatYouWant.com.
****************************************************************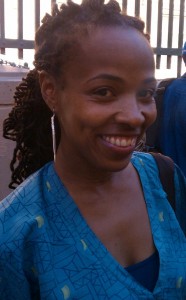 "I recently signed up to be a part of Monica's Revenue Breakthrough group program and I am sooo happy that I did.  Since being a part of the group, Monica has challenged me to do activities that have been proven to be extremely helpful in my meetings with principals.  The activities have helped me to answer questions immediately without having to think about them.
A few weeks into Monica's Revenue Breakthrough group program, I realized that I need more personalized attention.  I am now one of Monica's platinum program members.  This was the best decision I could have made for my business.  The platinum intensive day really helped me to become laser focused on what I need to do to achieve my goals.  Monica has been a fantastic guide.  I've become more organized.  I've increased my team.  Monica provides great information and ideas, which I follow to the tee.  To be more successful, I must follow success.  Monica has created a plan for me to get to that success!"
Kyira A. Harris
Keys to Abundant Life, Inc.
www.keystoabundantlife.com
****************************************************************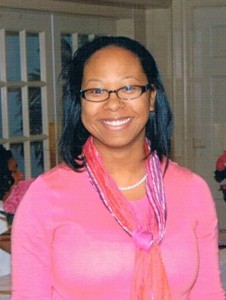 "For the first time I have direction and structure in the realm of business.  I KNOW what I need to focus on.  I've learned a system that is tested and works, yet Monica took out the time to custom tailor the model to fit my unique skillset: that of a licensed massage therapist and clinical herbalist.  Not only do I have one on one time with Monica (which can get fierce at times, which I welcome), I know that I can always lean on my buddy Diane, who has been my #1 fan and source of support since the beginning of the program.  In addition, I have a whole community of wonderful women to lean on with questions, concerns and breakdowns.
First and foremost, I know that I am an expert in my field and I have a signature system that I designed with the help of my community.  Secondly, I try my best to get out there each month and lecture to a group of women.  This has had quite a snowball effect.  One weekend I spoke at a Mother's Day brunch and not only did that produce another speaking engagement (National Coalition of 100 Black Women), a former Maryland state Senator was in the audience and would like to sit down and collaborate about nutrition!  I feel more confident talking about what I do and it has become crystal clear that when I am not doing what I love, I rob the women that I could be serving the opportunity to walk on a sacred journey towards healing and feel better in their bodies."
Karen Culpepper
Clinical Herbalist
Licensed Massage Therapist (DC, MD, VA)
gypsygirlherbs@gmail.com
****************************************************************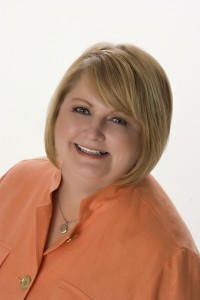 "I wasn't sure if I needed another business coach. I had used a "branding coach" to start up my new business. But then I met Monica while she was giving a presentation at a conference in Orlando. I immediately was drawn to her business "smarts" and knew she could help me get a great foundation for my brand new business. I decided to sign up for her Revenue Breakthrough program and started with her group in mid-May. What a great course and a great group of women! After 3 calls, I knew I wanted more of Monica. I just signed up for her Platinum program and, in just one call; we have rebranded my business and decided on my initial offering to clients.
Monica gives you great clarity about running a successful business. She is a great strategist and knows the marketplace. I feel confident that my new business will be successful with my hard work and Monica's coaching!"
Sue Kasson
****************************************************************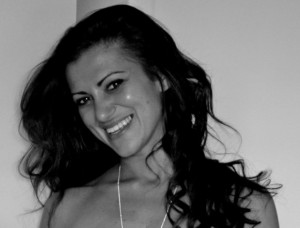 But, with my self esteem so low at the time – I had NOT even built a web site for MY business (many for clients), and  this was something that I had been doing  for years – for various clients, practically for free.
I didn't believe that I deserved a web site.
I didn't believe I deserved to be paid.
And then I met Monica….
I built a fully functioning, beautiful site www.nvwebmarketing.com
* I created an EBook to attract Subscribers
*I got business cards printed out for the first time!
* I started calling myself a Business Owner
* I got into the habit of asking, asking, asking for initial consultations
* I developed a killer Elevator Pitch
* I FULLY BELIEVE that my services are WORTH what I now charge
* I have signed up 2 NEW clients
* I have built up a great referral network
* I have several joint partnerships (for videos and graphics)
* I have created an offering, pricing structure, video infomercial and PowerPoint presentation.
* I am PROUD of NV WEB MARKETING. I feel confident, my self esteem has shot through the roof and I believe Monica to be the biggest blessing that has come into my life. For this, I am truly grateful!
Nina Vucetic
NV Web Marketing
www.nvwebmarketing.com
****************************************************************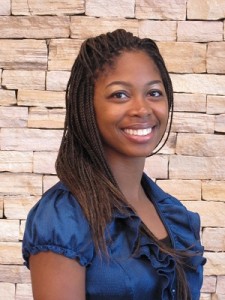 I am more than overdue to start a business.  I researched, learned, and absorbed information like a sponge, I was on the verge of information overload and needed a coach to help me stay on track and actually put action to what I have learned while, of course, learning from the expertise of my business coach! Then I met Monica! It was divine timing.
My biggest "ah ha" or more like a, "duh" moment with Monica is when she suggested I start getting clients while building my business. Wow, what a concept.  I don't have to have every detail done and mapped out before I start securing the most critical and vital part of any business, its clients. This is a total contrast to my personality especially when it comes to big moves like this in my life.  I am very laid back person yet at the same time, I am a strategic planner at heart.
Working with Monica has really sped up the process.  She keeps me on track and I am definitely well on my way to building a successful, unique and innovative Career coaching business.  My new program "It's time to Shine," based on my signature system, P.U.R.P.O.S.E, provides the structure, accountability, and feedback needed to help you identify, solidify, and confidently share your God-given gifts and talents with the world while making an income. Each and every one of us has a P.U.R.P.O.S.E. here on this lil ol' earth we call home. Every day you let the thought that "I am not good enough" hold you back from expressing yourself and sharing your knowledge with the world, you are doing a serious disservice to yourself, the world, and those who you are meant to inspire!
Stacy Mobley, MPH
Your innovative Career Coach
www.iswcoaching.com/
****************************************************************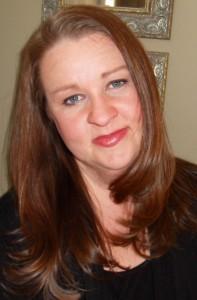 Before working with Monica, I had just finished coaching "school" and had no idea how to start a coaching business.  I didn't have a single client.
Then, I started with Monica and was taught how to network immediately.  Then, we worked on my "niche" comparing them and trying on different ones until I found one that I was both passionate about and that responded to my marketing message.  "Showing SBOs and Salespeople how to GET NEW CLIENTS and make more R.E.V.E.N.U.E. with less effort."
She guided me through building my "list," a blog website that gets hundreds of comments a week, and a newsletter.  Most importantly, she helped me understand the activities that "sell" people into my practice including how to do initial sessions and workshops in the most client attractive way.
I loved the format Monica established for us.  It is great that she took everything we needed to know and spread it out so that we could absorb and implement each new process before moving on to the next.
I loved that Monica wasn't afraid to share her honest opinion about what I was or wasn't doing.  If I asked her "do you think I should do this or that?" she would tell me and give me her reasons- other coaches weren't so willing to do that and that honest opinion (based on her experience) undoubtedly saved me tons and tons of time trying to figure out what I needed to do.
I now have clients, a steady and growing income from my business, and MOMENTUM!  She greatly boosted my confidence level, both that I can really help my clients and actually make a living doing it.
Regina Hudson de Corona
Train4Rain Coaching/Consulting, Birmingham, Alabama
regina@train4rain.com
www.train4rain.com
****************************************************************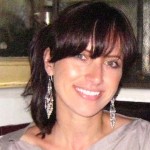 I really like the fact that this business program is completely virtual and I can schedule it into my workday or workweek.   I love that you've broken down the content into very concise blocks of
information.  The course really flows…I always feel like I can keep up with the weekly tasks and work them into my business practice. I also love how each session builds upon the previous session.
This is all information that I constantly refer back to and will do that for a long time.  I also think your insight is super helpful…you always have really informed answers to our questions and I feel very supported in this program.  I especially loved the last session about planning/getting things done.  I am such a planner and I felt that you offered so many new ideas that I can implement into my short and long term plans.  Sometimes I feel like my work is hindered by all my to-do lists so I really want to incorporate your ideas into my life!!
In the beginning I thought I would feel overwhelmed by the information but like I said
above I feel like all the steps have been very achievable.
Nicole Jardim
www.thehealthyelements.com
nicolejardim@gmail.com
****************************************************************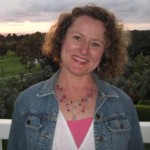 Prior to working with Monica in her Revenue Breakthrough class I was in a frustrated mode of dealing with my own belief that it had to be 'perfect' before it could be anything else! With her Revenue Breakthrough systems, humor, focus and expertise I've been able to see the possibilities in my future and experience a much fuller life.
Monica's process is personalized for everyone even though you're in a group setting. She takes the time and applies the energy to each person on the team – and it is a team – to coach them to a better place which also benefits the others as each experience is a lesson for all. She's an incredible accountability partner and will get you grounded you before you have a chance to get lost in your circumstances.
My Revenue Breakthrough team is comprised of powerful women from all corners of the country. We laugh, learn and play while learning from each others experience.  I leave every call inspired and re-energized. One thing we've all learned is that if we just 'do what Monica tells us to do' – everything will work!
The 3 most significant improvements for me have been a breakthrough in having confidence in what I do; creating a schedule that allows me the time to live the life I want; and a new, much less stressed way of marketing my business.
Monica you're a joy to work with and I so look forward to future opportunities to learn from you.
Amy Stokes
Seattle, WA
www.eye2eyecoaching.com
amystokes@eye2eyecoaching.com or
amyjstokes@comcast.net
****************************************************************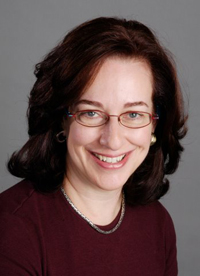 "In October 2009, I was only starting to think about maybe starting my own business. By the end of January 2010, I had six clients! I am developing an important niche helping people manage their office move that I had not even considered. I could not have done this as seamlessly and successfully without Monica and the Revenue Breakthrough Program.
The Revenue Breakthrough Program provides accountability, support, and lots of important information. And we even have fun and good laughs despite the stress of starting one's own business. Monica really knows her stuff (after all, she has an MBA and runs her own business). But more importantly, she knows how to teach and convey her wealth of information. She is wise and understands people well, giving individual advice where appropriate. She's generous and as committed to our businesses as we are – even when someone might be seen as a competitor to her own business.
Our group has bonded in a strong way. We speak with each other on a regular basis and provide frequent referrals. I know I'll have this support long after the program ends.
I couldn't have done this alone."
Vicky A. Stein, Principal
Squared Away Management
vickyastein@gmail.com
****************************************************************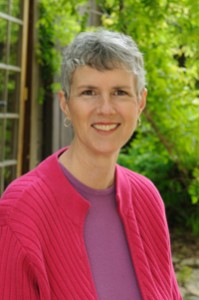 "With twenty-five years in business as a professional photographer and as a coach, 2009 was the most challenging for me – financially and emotionally.  I was at the point of letting the business go and looking for a job.  Last year it felt as if everything I offered was not being heard or received.  I was discouraged and sad to consider giving up work that I love and feel is my calling.
The program has been a big boost for me personally and professionally.  The encouragement and support is invaluable.  The concrete information I've learned about marketing, networking, strategic planning and so much more has made a huge difference in my confidence, my productivity and my financial picture.  I enjoy the connection with the group on our calls and especially find the connection with my buddy to be thoroughly effective and uplifting for checking in about my specific goals and accomplishments.
Specifically my income last year averaged about $1500/month and I've more than doubled that this year and am on the way up!  I have a new coaching program beginning in February with six people already enrolled.  I am in the process of enrolling new private coaching clients, updating my web site, promoting a new wellness coaching group to begin in February, booking speaking engagements and offering consistent consultations to new potential clients.
Thank you so much Monica, for your wisdom, your encouragement, your enthusiasm and your willingness to give us structure, information and the benefit of your experience as we build and expand our businesses."
Becca Pronchick, CPCC
Mindset Mastery Coach
www.beccapronchick.com
****************************************************************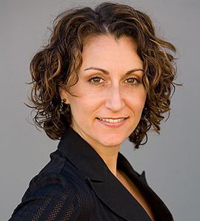 "Monica knows more about marketing language, marketing plans and getting and staying organized, as well as gearing all her information toward solo practitioners and entrepreneurs, than any other MBA on the planet.
"Before working with Monica, I suffered a lot from overwhelm. I've always been a hard worker, clear thinker and even very disciplined, but somehow couldn't crack the code on being efficient, on having the bulk of my effort be worthwhile, rather than wasted. Working with Monica gave me the structure and missing information for managing the complex millions of details and projects we all do as entrepreneurs – and do so with my joy intact, my enthusiasm on board and my learning curve engaged.
Practically, I now have a clearer sense of my niche and target market, so I can deftly deliver my great material in a way where people find it and hear it. I have systems and structures in place to be an efficient workshop leader, internet presence, and counselor. And (the part I resist the most), I now have a clear marketing plan so I never have to reinvent the wheel again. My dear brain can relax.
An unexpected result has been that any residue of doubt about the value I offer (and charging what I am worth) has completely disappeared. That wasn't a goal I brought to the table with Monica, but my boost in clarity, confidence and enthusiasm is an amazing by-product of our work together."
Liyana Silver
Relationship Specialist and Author
www.ReDefiningMonogamy.com
****************************************************************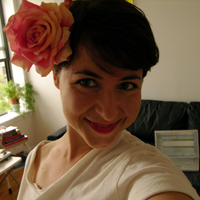 "Before working with Monica, I had vision and ideas of what I dreamed things could look like, but lacked the oversight and support necessary to make it there alone within the hectic demands and constraints of today's daily realities.
Working with Monica is helping my nervous system and consciousness realize and align with the fact that I am not hitchhiking on the side of the highway. Rather, my life is a brand new Lamborghini, of which I am the expert driver charting my course for where I want to go, when I want to go.
I now have more money, more confidence, more financial understanding and a solid infrastructure for my business."
Emily Tepper
Pilates Teacher and Rituals Specialist
ebtepper@gmail.com