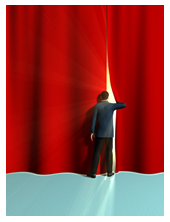 "I hate Marketing."
"I hate Selling."
"I can't seem to talk to people very well."
"Nobody wants to work with me."
If you've ever uttered these words, or even thought them, guess what? You're probably like most new business owners (and some seasoned ones) out there.
The concepts of sales and marketing have been maligned for years as the work of the manipulative, the dirty, the uncouth and the desperate.
In fact, we are so afraid of these words – sales – marketing – that we make up clever little titles to hide their true meanings. We call sales conversations "strategy sessions," "discovery sessions" and other names.
The sooner that you, as a business owner, learn the real meaning and purpose behind marketing and sales, the more profitable your business will become.
Simply put – marketing is connecting – connecting with potential clients and partners in order to generate new leads for your business. You do this both online and offline via speaking events, networking and teleseminars to name a few methods. The key to making marketing work is that you must actually build relationships with people. This is usually done through eyeball to eyeball connection and/or multiple online and offline touch-points.
Sales is defined as a conversation where you are asking for money (and hopefully receiving it). If you don't ask for money, then you are having a conversation, not a sales conversation. And if you regularly aren't asking for money – you're running a hobby, not a business.
Marketing helps you to generate new conversations. Sales helps you to inspire people to join your programs, products and services. Sales is the first step towards helping people move past their issues and into a solution.
Marketing and Sales work together.
I see four major categories where entrepreneurs of every level fall:
You are selling but you aren't marketing. What that means is that the sales conversations that you do are great. You close 90% of the conversations that land in your lap (usually referrals and old clients). But you aren't finding enough new leads to generate the kind of income you need.
You are marketing but you aren't selling. You are a marketing whirling dervish! You go to many networking events, you post online and you connect all the time – but you aren't actually asking anyone to do a sales conversation with you. So you are busy all day. But you aren't making much money.
You aren't selling or marketing. You are busy organizing your website, filming your videos, or perfecting your logo and content. You are practicing what you do by giving away your services for free. Or you're waiting until everything is perfect before you start working with paying clients. But deep inside, there's a lingering and penetrating fear – your savings are quickly being eaten up and your credit cards are full. You're worried that you won't be able to make enough to pay it all back.
You are marketing and selling. You have plenty of sales conversations lined up each week, so you aren't desperate or anxious. And you are regularly hitting both your client and income goals.
Which category are you in right now? The truth is that all of us (including yours truly) always fall into one of these four categories. And the category switches at any point in time. There's no right or wrong in any of them.
But the moment you realize that you need more clients and more money – then it's best to move yourself into category four – pronto. And stay there until your "coffers" are full.
I hope this clears up the confusion – the real definition of marketing and sales – and helps you stop seeing them as evil and a nuisance.
Which category did you fall in? I'd love to know – leave me a comment and tell me more.
{ 0 comments }